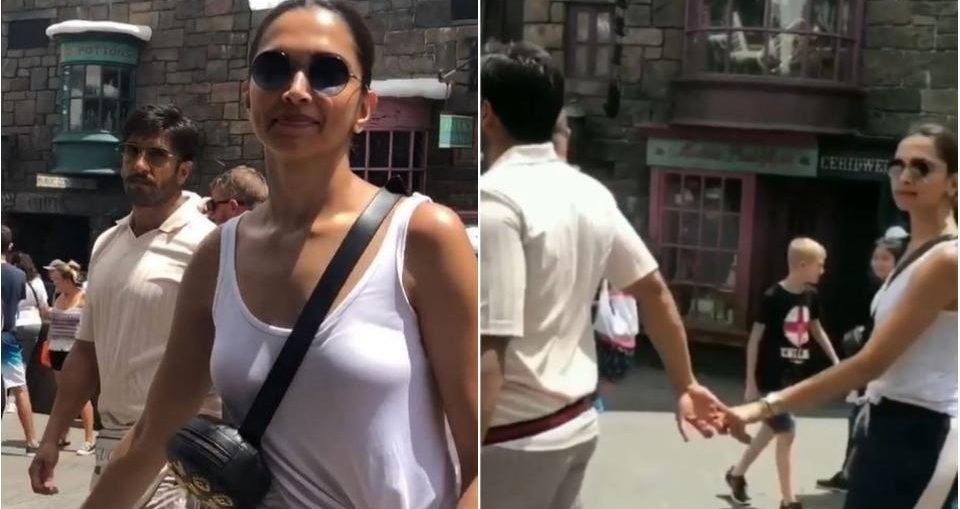 Deepika Padukone and Ranveer Singh no longer want to hide the fact that the duo are in a relationship, with marriage news doing the rounds.
Deepika Padukone and Ranveer Singh were spotted on a vacation with her sister Anisha.
Looks like Deepika Padukone and Ranveer Singh are finally letting the world know that something major is on the cards. The Bollywood power couple were spotted together, enjoying a holiday, perhaps somewhere abroad.
Late on Wednesday, an image of Deepika and Ranveer was shared online. In it, we see Deepika, wearing a white T-shirt and perhaps black coloured jeans walking ahead of Ranveer, also in a white T-shirt. In fact, with his side parting and a rather sober self, Ranveer is in fact unrecognisable. A close second look does the magic though. In another video, which has appeared online, the couple can be seen walking, hand in hand. It is from the same place. In fact, we can see Deepika beckoning Ranveer, as she stretches her hand to grab his. Also, seen in the photo (and in the video), is Deepika's sister Anisha.