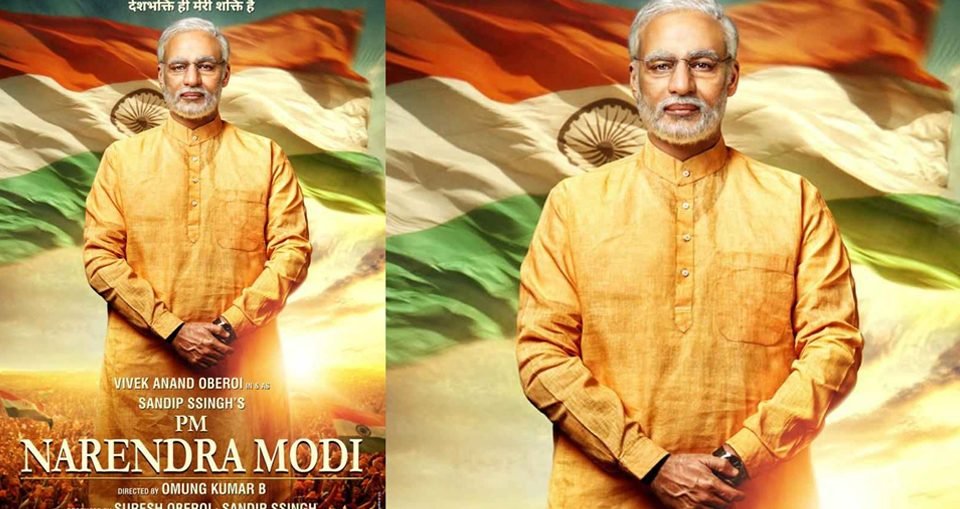 The biopic of Prime Minister  Narendra  Modi trailer was released on 20th march, it is directed by Omung kumar,  starring Vivek oberoi as the lead actor.
The film portrays all the different phases of  PM Modi's life it will hit the theatres on 5th april ahead of the lok sabha election 2019. The trailer of this biopic has been accumulating attention of cybercitizens.
Vivek oberoi dressed as PM Modi when he came for the launch of the biopic which was on Wednesday.
Director Omung kumar said "Modiji's struggle is an incredible true story."
In the poster of the biopic movie Vivek oberoi could not be recognized as himself. He tweeted on Wednesday that the trailer of the biopic movie will be released at 3 pm but the actor seemed to have got wrong time wrong but after several hours vivek oberoi again tweeted finally that the trailer of his upcoming movie will be out at 4 am on March 21.
The 2-minute-20-second trailer has the Company actor shouting "Bharat Mata Ki Jai" and "Chetavni deta hoon main Pakistan ko. Agar dobara hum par haath uthaya, toh haath kaat doonga."
The release date was April 12 but now it changed from April 12 to April 5.India goes to polls on 11 April, Voting will be held across in India  in seven phases the first phase of the Lok sabha election is to kick-off on Aprill 11. It has been now brought forward to April 5.
In the trailer we also get the glimpse of Manoj joshi as Bhartiya Janata Party (BJP) president Amit shah and Prashant Narayanan as an evil journalist who wants 'The End of Narendra Modi' on his TV show.
However, the biopic faced trolling for the lead actor Vivek oberoi, Netizen's felt that The trailer of PM Modi biopic looks like what we already know about the Prime minister, and lead actor looked nothing like Modi in his looks for the film.
The trailer of PM Modi biopic looks like what we already know about the Prime minister. nine looks of Vivek Oberoi as PM Narendra Modi were unveiled. The actor was trolled no end for his striking dissimilarities with the Prime Minister. At the trailer launch event on March 20, when Oberoi was asked about the date changes, he said, "Main sirf ek hi baat bolna chahunga. Modi hai toh mumkin hai."