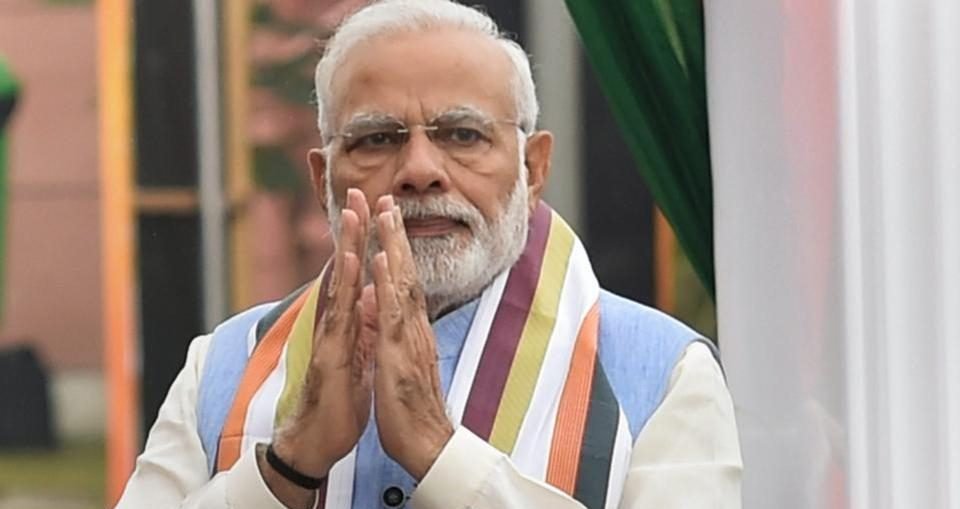 PM Narendra Modi slams out at the congress and its President Rahul Gndhi over overseas congress chief Sam Pitroda's  comment on Balakot airstrikes. Modi said "Sam Pitroda have kickstarted Pakistan National day celebrations"
Overseas congress chief Sam Pitroda's comments on the Balakot strikes just drew immediate rage from PM Modi on Friday.
Sam Pitroda has raised questions over the IAF strike at terror camp in Pakistan's Balakot in the aftermath of Pulwama terror attack.(ANI)
He questioned the death toll in the Balakot airstrike conducted by the Indian Air Force in Pakistan in retaliation to the Pulwama terror attack.
 "If they (IAF) killed 300, its ok. All I am saying is can you give me more facts and prove it," said Pitroda in a wide-ranging interview to ANI. "I would like to know a little more because I read reports in the New York Times and other newspapers.
Did we really attack and did we really killed 300 people? As a citizen, I am entitled to know and if I ask it is my duty to ask, that doesn't mean I'm not a nationalist, That doesn't mean I am on this side or that side. We need to know the facts. If you say 300 people were killed, I need to know that. We all need to know that, people of India need to know that and then comes global media which says nobody was killed. I look bad as an Indian citizen," said Pitroda. Slamming Sam pitroda over his comments on the Indian action in Pakistan in retaliation to the Pulwama terror attack, PM Modi tweeted The most trusted advisor and guide of the Congress President has kick-started the Pakistan National Day celebrations on behalf of the Congress, ironically by demeaning India's armed forces.

Shame!