Delhi govt forms panel to plan school opening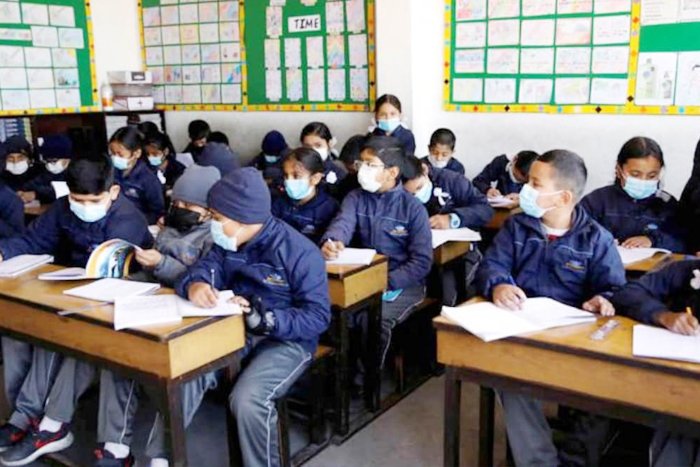 NEW DELHI: The AAP government has received over 33,000 emails in response to its call last month for suggestions on reopening of educational institutions from students, parents and teachers.
About 68% of those who sent their views were in favour of reopening schools while 83% wanted colleges to reopen. Some wanted both schools and colleges to resume functioning.
During the series of parents-teachers meeting held recently at Delhi government schools, 90% of the 8 lakh parents who attended these meetings said that they wanted the schools to re-open.
In the backdrop of this huge feedback from the people, DDMA on Friday decided to set up a committee of experts, with officials of education and health departments as members, to evaluate and finalise a detailed plan on the reopening of schools and other educational institutions.
The schools in Delhi have been closed since March 2020 due to the spread of Covid-19. In between, for classes IX to XII, the schools had been opened for completion of practical/project work.
According to the government, a final decision on the reopening of the schools will be taken after the committee submits its report.
The issue of reopening of educational institutions was discussed in detail during the Delhi Disaster Management Authority (DDMA) meeting. It was chaired by lieutenant governor Anil Baijal and attended by chief minister Arvind Kejriwal, deputy CM Manish Sisodia, Dr VK Paul from NITI Aayog, Dr Randeep Guleria from AIIMS and Prof Balram Bhargava from ICMR, besides others.
Sisodia expressed his concern over how the closure of schools for over a year had led to a major loss of learning and stressed that now it was time to reopen the schools. "The committee will finalise a detailed plan and develop a standard operating procedure, evaluate the preparedness of the schools to adhere to and implement SOPs, vaccination of teachers and staff of the schools, address concerns of parents of the students and involve all stakeholders in this decision," said a government official.
A few states have already opened their schools. While Punjab has opened all schools, Haryana has opened for students of classes IX to XII. Bihar and Himachal Pradesh have opened for students of class X and XII. Uttarakhand, too, has opened for a few classes and will be opening for the rest on August 16. Uttar Pradesh and Andhra Pradesh, too, are in the process of re-opening of their schools.