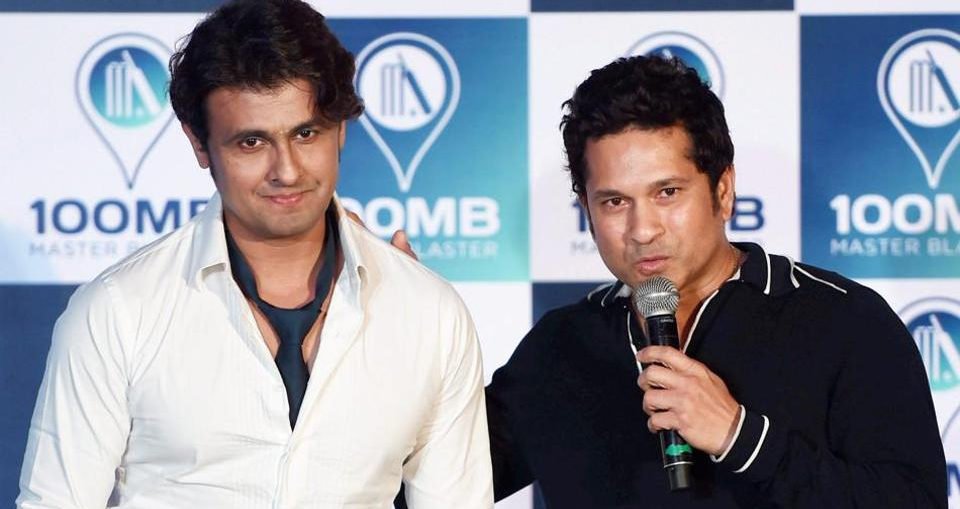 Sachin Tendulkar made his singing debut with a song on cricket. Famous singer Sonu NIgam is also part of the song.
Sachin Tendulkar with singer Sonu Nigam during the launch of a new digital application '100MB' in Mumbai.(PTI)
Following in the footsteps of some sporting legends like John McEnroe, who indulged in music after retirement, India's Sachin Tendulkar has also made his singing debut. The cricket legend is known for his various other passions including food, cooking and cars, but dabbling into singing is quite a surprise.
For all Indian Premier League (IPL ) 2017 stories
Though it's on expected lines that his first song is on cricket, it was revealed at the launch of his digital application "100MB" on Thursday night. The first lines of the song, sung along with famous Bollywood singer Sonu Nigam, go something like… "Gend aayi, bala ghuma, mara chaka, Sachin, Sachin… nacho nacho sab cricket wali beat pe…"