Mulayam Singh Yadav Dies At 82, Nation Mourns Loss Of Samajwadi Party Founder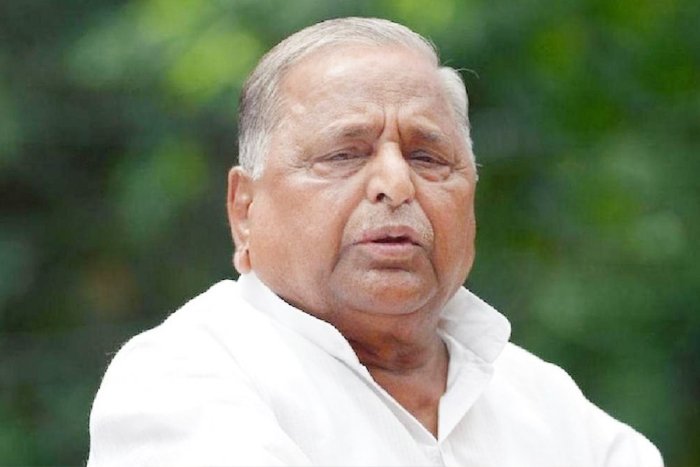 Mulayam Singh Yadav, former Uttar Pradesh chief minister and Samajwadi Party patriarch, died at the age of 82 at a private hospital in the national capital region. Confirming the news of his demise, son Akhilesh Yadav said, "My respected father and everyone's leader is no more."
The SP founder, who had been undergoing treatment at the Medanta Hospital in Gurugram, breathed his last on Monday, October 10.
On Sunday, he was admitted to the ICU of the hospital after his health deteriorated. As concerns mounted over his condition, his brother Shivpal Yadav, son Akhilesh Yadav and daughter-in-law Dimple Yadav were present at the hospital.
The SP leader was under the treatment of oncologists Dr Nitin Sood and Dr Sushil Kataria at the Medanta hospital since August 22.
Mulayam Singh Yadav, who had served as the Uttar Pradesh chief minister thrice, had begun his political career as a student leader. After winning his first state election in 1967, he went on to become the chief minister of Uttar Pradesh for the first time in 1989. He also held the position of Union defence minister thrice.
Exactly 30 years ago, Mulayam had founded the Samajwadi Party in October 1992.
Before entering into politics, Mulayam Singh Yadav was a wrestler and was set for a career in teaching. However, influenced by the socialist ideology of Ram Manohar Lohia, an independence-era activist and leader, Mulayam quit wrestling and joined the socialist movement during the 1950s.
Established as a grassroot-level leader through the movement, he also mobilised the other backward classes (OBC), especially Yadavs. In 1967, he was initiated into active politics as he won a Yadav-dominated Assembly seat for the regional Samyukta Socialist Party (SSP) in 1967.
With Samajwadi Party's launch in 1992, Mulayam laid the foundation of the Yadav family as one of the largest political dynasties of the country.
In 1993, SP along with the Bahujan Samaj Party (BSP) defeated the Bharatiya Janata Party (BJP) in the state after the Babri Masjid demolition.
In his career spanning several decades, Mulayam Singh was elected Member of the Legislative Assembly (MLA) 10 times and became Lok Sabha MP seven times.