Karnataka HC hijab verdict today, schools & colleges shut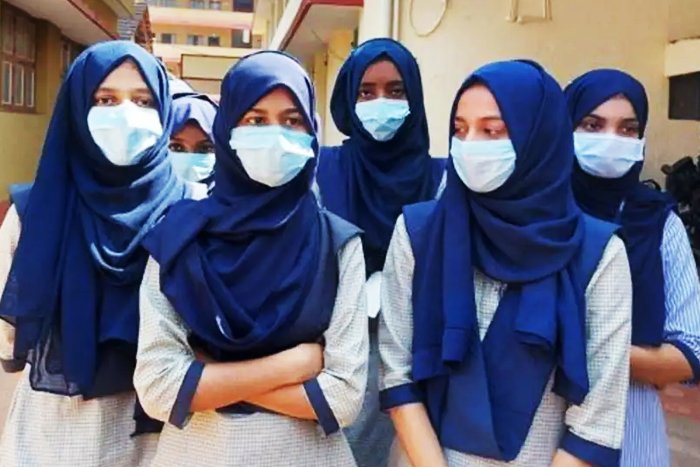 BENGALURU: A full bench of the Karnataka high court will on Tuesday morning deliver its judgment on petitions relating to colleges in the state disallowing students wearing the hijab in classrooms.
The three-judge bench of Chief Justice Ritu Raj Awasthi, Justice Krishna S Dixit and Justice JM Khazi will deliver the verdict at 10.30am.
Pre-empting flare-ups in the verdict's wake, the government has closed schools and colleges in Udupi and Dakshina Kannada districts on Tuesday. Prohibitory orders have been clamped in Belagavi district, Mysuru city (March 15 to 20) and Bengaluru city (March 15 to 21) beginning 6am Tuesday. Dakshina Kannada deputy commissioner KV Rajendra said, "Prohibitory orders will be imposed. "
The HC bench reserved its verdict on February 25, after a marathon hearing that began on February 10. It passed an interim order on February 10, forbidding all students regardless of their religion or faith from wearing saffron shawls, scarf, hijab, religious flags or the likes within the classroom until further orders. This applied to institutions where college committees have prescribed a dress code/uniform for students.