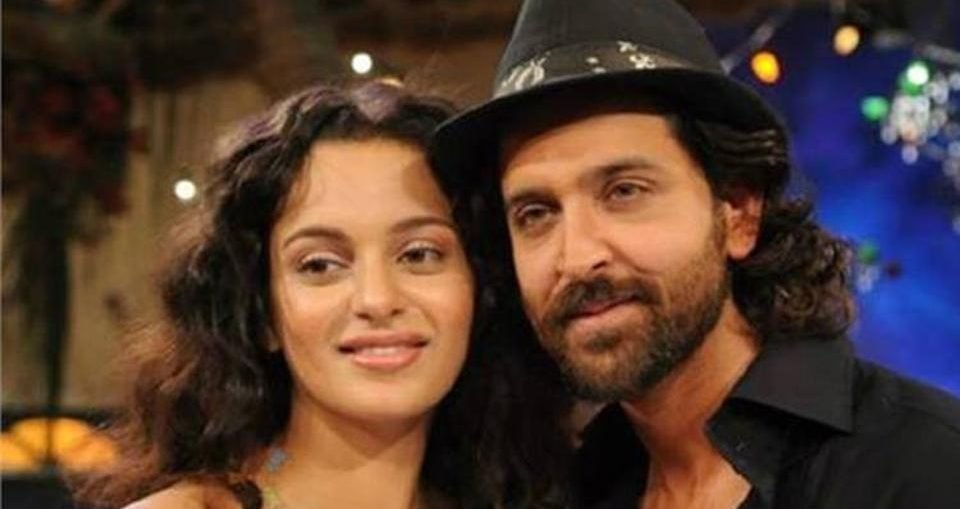 Kangana Ranaut's shocking revelations regarding her alleged relationship with Hrithik Roshan are again making news. The Simran star says she feared for her life during the public spat with Hrithik. Kangana and Hrithik worked together in Krrish 3.
Bollywood actor Kangana Ranaut has been creating a storm – not just with her stellar performances and her choice of films – she has made startling and shocking revelations for the past two years regarding her past relationships, especially her alleged affair with Hrithik Roshan. And now, Kangana has said she feared for her life during the public spat with the Krrish star.
In an interview to Rajeev Masand, Kangana said, "There are so many things that happen in extramarital things really. Look at what happened in the Malayalam (actress) case. What that man did to her for a complaint to his wife. He got her raped, got her videos circulated. All this only happened now but girls get pregnant, they get shot, they get killed for things like these. Of course, I feared for my life," she said.
Kangana was referring to the abduction and molestation of a Malayalam actress, allegedly by actor Dileep. According to the police, Dileep got the actress abducted as she complained to his first wife Manju Warrier that he was having an extramarital affair with Kavya Madhavan. Dileep has been arrested in the case.
"He has prepped for two years to have me jailed for having an affair with me," Kangana further said. Though the Queen star does not mention Hrithik's name in the three-minute video, she talks of Krrish 3, clearly alluding to who she is talking about.
She also asked for an apology from Hrithik and his father Rakesh Roshan, "I'm still waiting to meet him face-to-face and exchange two words on this and sort this out, but he's been running and hiding from me. He (Hrithik Roshan) and his father (Rakesh Roshan) have made fools of themselves, they should apologise to me in public. Even if they don't, I will clarify to the world what happened to the case. The case has not died down. They couldn't prove anything."
Kangana and Hrithik were engaged in a public war when she talked about her 'silly ex' in an interview. Hrithik retorted to this with a rather nasty tweet, writing, "Ther r more chances of me having had an affair with d Pope dan any of d (Im sure wonderful)women d media hs ben naming.