Hafta collection: 'Social service' unit of Mumbai police has different meaning now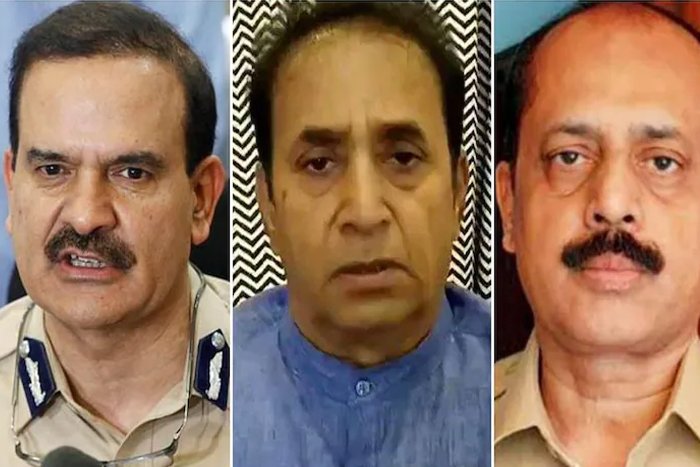 MUMBAI: A unit of the Mumbai Police formed in the 1980s to handle domestic disputes has now metamorphosed into a division synonymous with "hafta collection."
The Social Service branch is in the news because former police commissioner Param Bir Singh has alleged that home minister Anil Deshmukh asked tainted cop Sachin Waze and assistant commissioner of police (social service branch) Sanjay Patil to generate Rs 100 crore every month from hoteliers, bars, restaurants, hookah parlours and other establishments in the hospitality business.
It's an allegation that finds resonance in the force. As an officer puts it, cops have always vied for a posting in this branch because of "perks" associated with it.
The unit based out of the police commissioner's headquarters is entrusted with keeping a tab on bars that operate beyond stipulated hours, circulation of pornographic material, gambling dens, prostitution racket, matka betting and illegal cable operation.
Each of these activities is commercially lucrative though illegitimate and not always falling within the definition of a serious crime. The grey area allows for police protection rackets to flourish.
There have been several instances of cops from this branch being nabbed for taking bribes. In 2005, a senior inspector was held taking money from a hotelier who 'defaulted' on hafta. The officer had got the hotelier booked in a prostitution racket for failing to cough up.
Some say since the take is split up and distributed down the line, there is a clamour to get posted to the unit.
Former police chief MN Singh says, "When I came as commissioner of police in 2000 there were special units in each regional zone in the name of a special task force meant to keep a check on underworld elements but indulging in collection of money. I shut them down…the Waze incident has ruined the name of the Mumbai Police.''
Two men who in the past tried to bring in a semblance of professionalism were IPS officers Sadanand Date and Sanjay Saxena, an officer recalled. In 2019, commissioner Subodh Jaiswal made a similar bid to clean up the mess.