Ekadashi 2022: Dates, Timings, Rituals and Significance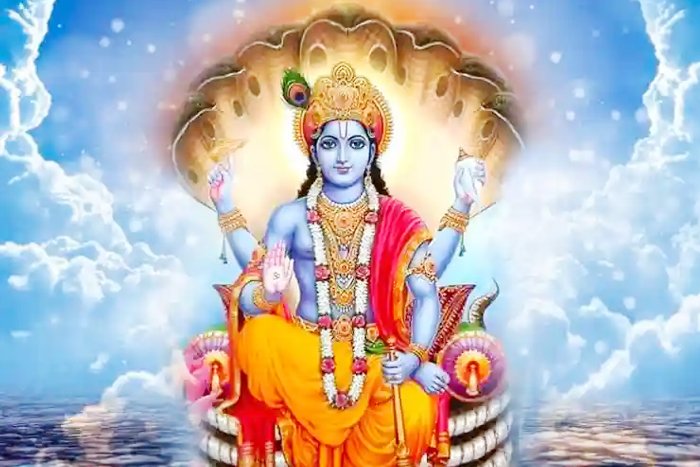 Ekadashi 2022: Dates and timings for Ekadashi 2022 are important for those who want to worship Lord Vishnu. According to the Hindu calendar, Ekadashi is the eleventh lunar day of each of the two lunar phases – Shukla Paksa and Krishna Paksa. Hence, there are two Ekadashi days in a Hindu calendar month. Most of the Hindu devotees worship Lord Vishnu on the day of Ekadashi.
As per Skanda Puran, The greatness of Devuthani Ekadashi was first narrated by Lord Brahma to Sage Narada. It holds great significance for Hindus as this day marks as the beginning of all auspicious activities like marriages, engagements, child naming ceremonies, grah pravesh etc. Devotees observe this sacred fast to get rid from their sins which they might have committed in their past and present life.
Vishnu mantra: Om Namo Bhagavate Vasudevaya
Krishna maha-mantra: Hare Krishna, Hare Krishna, Krishna Krishna Hare Hare, Hare Rama, Hare Rama, Rama Rama Hare Hare
Ekadashi 2022 dates and timings are provided below for the reference of those who wish to keep a vrat (fast) on Ekadashi day.
Ekadashi
Date
Timings
Pausha Putrada Ekadashi
Vaikuntha Ekadashi
January 13, 2022, Thursday
Begins – 04:49 PM, Jan 12
Ends – 07:32 PM, Jan 13
Shattila Ekadashi
January 28, 2022, Friday
Begins – 02:16 AM, Jan 28
Ends – 11:35 PM, Jan 28
Jaya Ekadashi
February 12, 2022, Saturday
Begins – 01:52 PM, Feb 11
Ends – 04:27 PM, Feb 12
Vijaya Ekadashi
February 26, 2022, Saturday
Begins – 10:39 AM, Feb 26
Ends – 08:12 AM, Feb 27
Gauna Vijaya Ekadashi
Vaishnava Vijaya Ekadashi
February 27, 2022, Sunday
Begins – 10:39 AM, Feb 26
Ends – 08:12 AM, Feb 27
Amalaki Ekadashi
March 14, 2022, Monday
Begins – 10:21 AM, Mar 13
Ends – 12:05 PM, Mar 14
Papmochani Ekadashi
March 28, 2022, Monday
Begins – 06:04 PM, Mar 27
Ends – 04:15 PM, Mar 28
Kamada Ekadashi
April 12, 2022, Tuesday
Begins – 04:30 AM, Apr 12
Ends – 05:02 AM, Apr 13
Vaishnava Kamada Ekadashi

April 13, 2022, Wednesday
Begins – 04:30 AM, Apr 12
Ends – 05:02 AM, Apr 13
Varuthini Ekadashi
April 26, 2022, Tuesday
Begins – 01:37 AM, Apr 26
Ends – 12:47 AM, Apr 27
Mohini Ekadashi
May 12, 2022, Thursday
Begins – 07:31 PM, May 11
Ends – 06:51 PM, May 12
Apara Ekadashi
May 26, 2022, Thursday
Begins – 10:32 AM, May 25
Ends – 10:54 AM, May 26
Nirjala Ekadashi
June 10, 2022, Friday
Begins – 07:25 AM, Jun 10
Ends – 05:45 AM, Jun 11
Gauna Nirjala Ekadashi
Vaishnava Nirjala Ekadashi
June 11, 2022, Saturday
Begins – 07:25 AM, Jun 10
Ends – 05:45 AM, Jun 11
Yogini Ekadashi
June 24, 2022, Friday
Begins – 09:41 PM, Jun 23
Ends – 11:12 PM, Jun 24
Devshayani Ekadashi
July 10, 2022, Sunday
Begins – 04:39 PM, Jul 09
Ends – 02:13 PM, Jul 10
Kamika Ekadashi
July 24, 2022, Sunday
Begins – 11:27 AM, Jul 23
Ends – 01:45 PM, Jul 24
Shravana Putrada Ekadashi
August 8, 2022, Monday
Begins – 11:50 PM, Aug 07
Ends – 09:00 PM, Aug 08
Aja Ekadashi
August 23, 2022, Tuesday
Begins – 03:35 AM, Aug 22
Ends – 06:06 AM, Aug 23
Parivartini Parsva Ekadashi
September 6, 2022, Tuesday
Begins – 05:54 AM, Sep 06
Ends – 03:04 AM, Sep 07
Vaishnava Parsva Ekadashi (ISKON)
September 7, 2022, Wednesday
Begins – 05:54 AM, Sep 06
Ends – 03:04 AM, Sep 07
Indira Ekadashi
September 21, 2022, Wednesday
Begins – 09:26 PM, Sep 20
Ends – 11:34 PM, Sep 21
Papankusha Ekadashi
October 6, 2022, Thursday
Begins – 12:00 PM, Oct 05
Ends – 09:40 AM, Oct 06
Rama Ekadashi
October 21, 2022, Friday
Begins – 04:04 PM, Oct 20
Ends – 05:22 PM, Oct 21
Devutthana Ekadashi
November 4, 2022, Friday
Begins – 07:30 PM, Nov 03
Ends – 06:08 PM, Nov 04
Utpanna Ekadashi
November 20, 2022, Sunday
Begins – 10:29 AM, Nov 19
Ends – 10:41 AM, Nov 20
Mokshada Ekadashi
December 3, 2022, Saturday
Begins – 05:39 AM, Dec 03
Ends – 05:34 AM, Dec 04
Vaishnava Mokshada Ekadashi
Guruvayur Ekadashi
December 4, 2022, Sunday
Begins – 05:39 AM, Dec 03
Ends – 05:34 AM, Dec 04
Saphala Ekadashi
December 19, 2022, Monday
Begins – 03:32 AM, Dec 19
Ends – 02:32 AM, Dec 20