BJP pits Union minister, an ex-SP neta, against Akhiles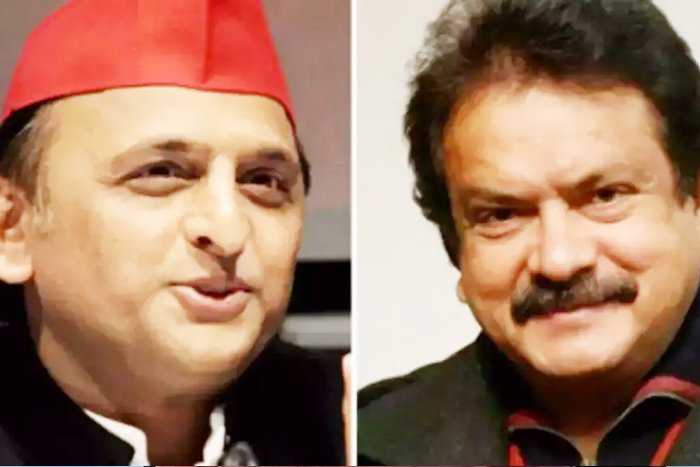 LUCKNOW: Springing a surprise, BJP has fielded former SP leader and party's Dalit MP from Agra, Satya Pal Singh Baghel, again-st former CM and SP chief Akhilesh Yadav in "family bastion" Karhal.
Baghel, who is presently the minister of state for law and justice at the centre, filed his nomination papers soon after Akhilesh completed the formality in the constituency, which comes under Mainpuri.
"This war will be full of surprises," said Baghel. "The first surprise in this war has been the announcement of my candidature and this will go in my favour." He added that though he was defeated by Akhilesh in Firozabad in 2009, it had created a fissure in the Yadav stronghold and he had won "people's hearts". "We will surely win this seat," claimed Baghel. He TOI that SP patriarch Mulayam Singh Yadav's blessings will be with him. "The son usurped all powers," he said, adding that this seat was won by BJP in 2002 and history will be repeated in 2022. "This seat is not Akhilesh's personal property and he should remember this," the Union minister said.
On Baghel being thrown in the arena against Akhilesh, political analysts said it showed the BJP's well-planned move to engage the SP chief in a keen contest. "They did a similar experiment in Amethi by fielding Smriti Irani against Rahul Gandhi in 2014. She gave a tough fight in the first attempt and won the second time," he said. In the 2009 Lok Sabha polls, Baghel had contested as a BSP candidate against Akhilesh from Firozabad but lost by a margin of over 67,000 votes.