BJP declared to contest Tejasvi Surya from from Bengaluru south constituency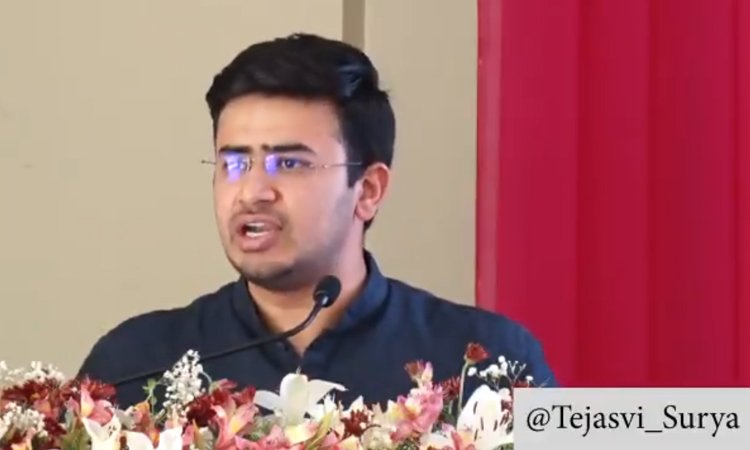 BJP Declared to contest LS Tejasvi surya from Bengaluru south constituency. Tejasvi surya, nephew of Basavanagudi MLA Ravi Subramanya, Who is a member of the Karnataka Legislative Assembly from the Basavanagudi constituency in Bangalore district.
Tejasvi Surya a young lawyer and a new star of BJP has been declared to field from Karnataka after much conference and debates.
 Tejasvi Surya is BJP's shock candidate choice for Bangalore South,Surya will take on congress veteran BK Hariprasad. A seat consistently held by the BJP and by the late Ananth Kumar in particular.
Tejaswi Ananth Kumar has been denied the ticket although her name was recommended by state unit chief B.S. Yeddyurappa publicly. Ms. Kumar was expected to file her nomination papers on Monday but she held back as her name hadn't been cleared.
After late night meeting BJP ended up all the debates and discussions by naming Tejasvi Surya for the constituency which votes on April 18 for the national election. 
Tejasvi surya tweeted "OMG OMG! I can't believe this. PM of world's largest democracy and President of largest political party have reposed faith in a 28-year-old guy to represent them in a constituency as prestigious a Bangalore South. …This can happen only in my BJP. Only in #NewIndia of @narendramodi," tweeted Tejasvi Surya.