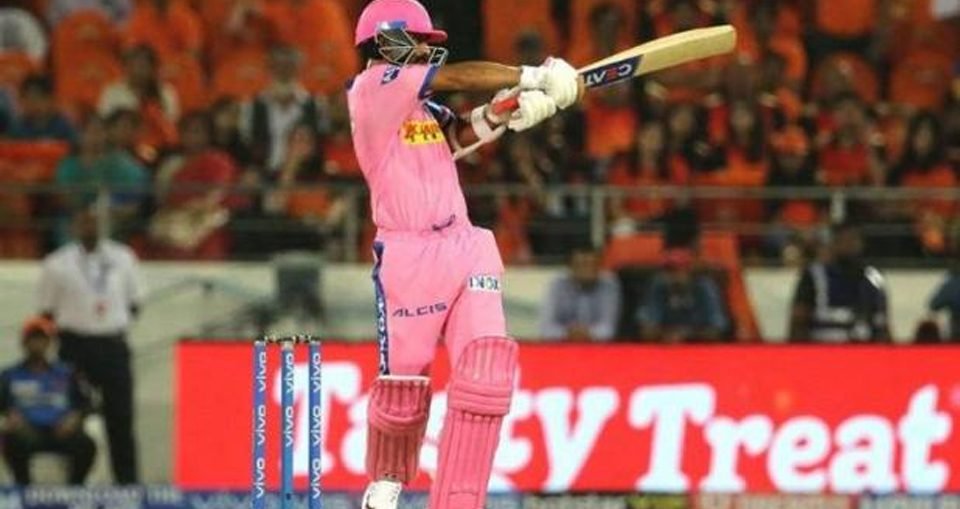 Sanju Samson becomes the first man to score a century of the IPL12 2019. Samson turned the heat on Sunrisers Hyderabad on the 8th IPL match on Friday at the Rajiv Gandhi international cricket stadium, Hyderabad. However Samson efforts remain fruitless as Sunrisers Hyderabad beat Rajasthan royals by 5 wickets to register their first win in the ongoing IPL tournament.  Samson scored 102 runs out of 55 deliveries studded with 10 boundaries and 4 sixes.
His first century of IPL came in 2017 in the match against Rising Pune Supergiants he scored 102 in that innings as well.
Rajasthan royals gave a target of 198/2 but Hyderabad beat the royals. SUnrisers successful run chase was led by David Warner who thrashed 69 off 37 balls and Jonny Bairstow who  scored 45 off 28 deliveries. "It feels good to score an IPL hundred, but this is just the start of the tournament and I got to stay grounded and do what the team wants" said Samson.