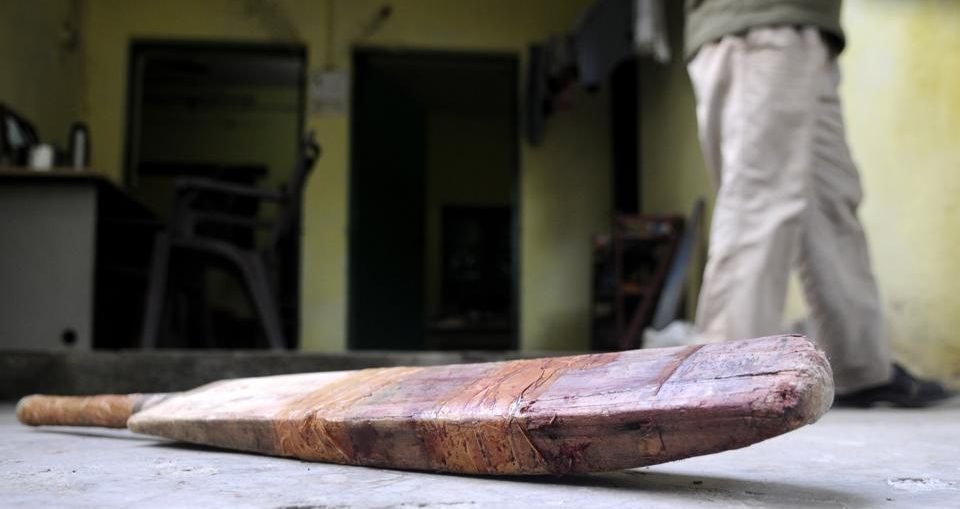 The boy said his mother had scolded him on December 4 afternoon for using the sofa to study.
The cricket bat was allegedly used to kill the mother and sister in Greater Noida.
The 16-year-old boy who murdered his mother and younger sister in a Greater Noida apartment on Monday said he did so after she scolded and punished him and felt that his parents did not love him.
The teenager, who had fled the city, was traced to Varanasi based on a call he made to his father from a passerby's phone, and brought back late on Friday.
"The boy has confessed to the crime. He said his mother had scolded him on December 4 afternoon for using the sofa to study," senior superintendent of police, Gautam Budh Nagar, Love Kumar said.
When he refused to move, she imposed punishment on him and also beat him. In September, his father had confiscated his cell phone for not doing well in studies. Enraged, he murdered his mother and sister late that night when they were sleeping, Kumar said.
Later, he booked a cab and went to Old Delhi railway station from where he took a train towards Jammu. He got down at Ludhiana and travelled to Chandigarh, Shimla, Ranchi and finally reached Varanasi from where he called his father and cried, police said.
On the night of the incident, the boy's father had gone to Surat in Gujarat on work and his grandparents were away in Uttarakhand capital Dehradun to attend a wedding.
Her husband first got suspicious when his calls around 10.30pm on Monday went unanswered. On Tuesday morning, he asked his neighbours to check on his family. He was told that the door was locked.
On Tuesday night, when he called his wife again, her cellphone was switched off, prompting him to call his cousin, who reached the flat and found it locked. After waiting for some time, he called the police, who broke the door open and found the bodies, and the boy missing.
The postmortem report on Thursday confirmed that the deaths were caused due to injuries to the head.
The boy used a cricket bat, scissors and a pizza cutter to commit the crime, police said.