PM to inaugurate revamped ITPO complex in Delhi on Wednesday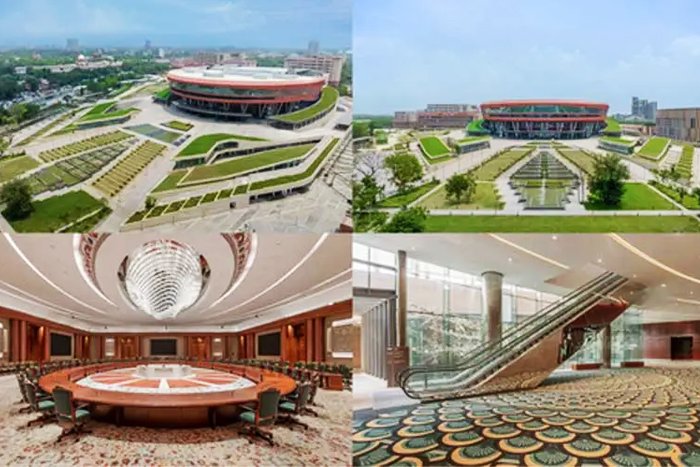 Prime Minister Narendra Modi is set to inaugurate the redeveloped Pragati Maidan Complex, which will host the G20 Leaders' Summit in September. The complex is India's largest destination for meetings, conferences, and exhibitions and boasts state-of-the-art facilities.
India holds the presidency of the G20 from December 1, 2022 to November 30, 2023. The group comprises Argentina, Australia, Brazil, Canada, China, France, Germany, India, Indonesia, Italy, Japan, Republic of Korea, Mexico, Russia, Saudi Arabia, South Africa, Türkiye, United Kingdom and United States and the European Union.
Founded in 1999, the group plays an important role in shaping and strengthening global architecture and governance on all major international economic issues. Its members represent around 85% of the global GDP, over 75% of the global trade, and about two-thirds of the world population.
The International Exhibition-cum-Convention Centre (IECC) or the Pragati Maidan Complex, with a campus area of approximately 123 acres, holds the title of India's largest destination for meetings, incentives, conferences, and exhibitions (MICE). In terms of the covered space available for events, the redeveloped and modern IECC Complex finds its place among the top 10 exhibition and convention complexes in the world, rivalling the Hannover Exhibition Centre in Germany, and the National Exhibition and Convention Center (NECC) in Shanghai.
Level 3 of the convention centre can seat 7,000 individuals, making it even larger than the approximately 5,500 people who can be seated at the iconic Sydney Opera House in Australia.
The exhibition halls offer seven innovative spaces to showcase products, innovations, and ideas. These state-of-the-art halls provide an ideal platform for exhibitors and companies to engage with their target audience, fostering business growth and networking opportunities.
The IECC meanwhile boasts an amphitheatre with a seating capacity of 3,000 people, and the complex has a parking capacity of more than 5,500, with ease of access through signal-free roads ensuring that visitors can reach the venue without any hassle.
Article Source: hindustantimes.com