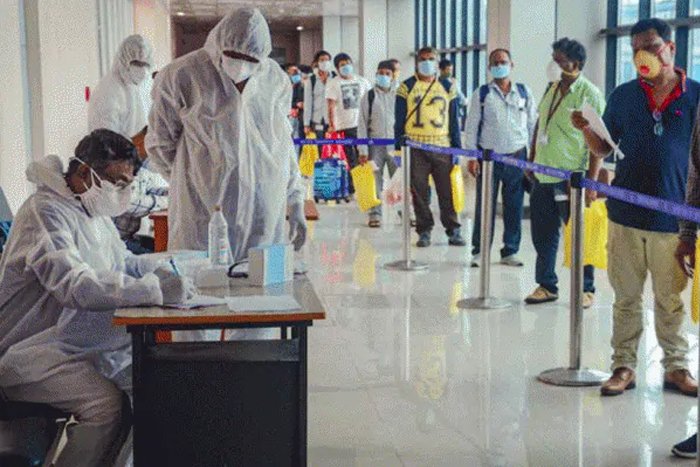 NEW DELHI: Delhi recorded its highest single-day spike of 4,473 Covid-19 cases on Wednesday, taking the total number of cases to over 2.3 lakh.
Previously, on September 12, the city had recorded a maximum of 4,321 cases in a single day. In the last eight days, more than 4,000 new cases have been recorded daily except on Monday when 3,229 new cases were reported.
Officials in the state health department said the spike has been caused mainly due to increased testing and inter-state mobility.
"We have been conducting over 50,000 Covid-19 tests daily during the past one week, barring a few exceptions," said an official.
Deaths due to Covid-19 have also gone up significantly, data shows. Between September 9 and September 16, Delhi recorded 221 Covid deaths averaging 28 fatalities daily.
Also, the occupancy of ICU beds (with and without ventilator support) in both public and private hospitals designated for Covid-19 has gone up significantly.
On Wednesday, 752 (61%) out of 1,235 ICU beds with ventilator support were occupied in the city. The occupancy of ICU beds without ventilator support stood at 913/1,394 (65%). Lady Hardinge Medical College, Apollo, Jaipur Golden, Sri Balaji Action, Aakash Healthcare, Fortis Escorts Heart Institute BLK, Holy Family, Venkateshwar and many other private hospitals didn't have a single vacant bed for Covid-19 patients requiring ICU support.
According to the latest health bulletin shared by the government, the number of active cases in the state is 23,773. Of them, 12,518 (53%) are currently under home isolation. The rest of patients are recuperating in hospitals, Covid Care Centres and Covid Health Centres depending on their condition. "People aren't following social distancing measures or wearing masks. This is leading to a crisis situation. If steps aren't taken to ensure that these two preventive measures are followed strictly, the crisis is going to exacerbate further in the days to come," said a senior doctor.
He added that cases of common flu, typhoid and dengue are also on the rise and there have been multiple instances of late where a patient has been diagnosed with more than one infection leading to serious complication.