LPG Commercial Cylinder Price Cut By Rs 171.50; Will Domestic Cooking Gas Become Cheaper?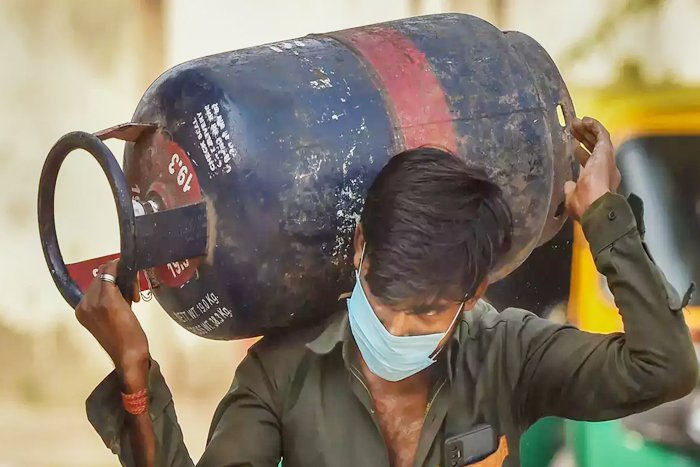 Petroleum and oil marketing companies have revised the prices of commercial LPG gas cylinders. The price of a 19 kg Commercial LPG cylinder has been slashed by Rs 171.50, news agency ANI has reported citing sources. After the recent revision, the cost of a commercial LPG cylinder has gone down by Rs 171.50. A 19 kg LPG cylinder will be available at a cost of Rs 1,856.50 in Delhi from today.
In Kolkata, the price of 19 kg commercial LPG cylinder will cost Rs 1960.50 from the earlier Rs 2132.00. The LPG cylinder price in Mumbai will cost Rs 1808 from the earlier Rs 1980. In Chennai, it will now cost Rs 2021 from Rs 2192 last month.
However, no changes have been made in the prices of the domestic LPG cylinders, sources said. It is available for Rs 1103 in Delhi, Rs 1112.5 in Mumbai, Rs 1129 in Kolkata and Rs 1118.50 in Chennai. The price of domestic gas in Patna is 1201 per cylinder. There was a change in the price of domestic cooking gas on 1 March 2023. Then it was made cheaper by Rs.50.
Oil marketing companies (OMCs) had on March 1 last raised the prices of domestic and commercial LPG cylinders. The revision was to the tune of Rs 50 per unit and Rs 350.5 per unit for domestic and commercial cylinders. Earlier, commercial cylinder prices were increased from January 1, by Rs 25 per unit.
The prices of the commercial cylinders were reduced the last time in September 1 last year by Rs 91.50. On August 1, 2022, too, the prices of commercial LPG cylinders were reduced by Rs 36. Prior to that, on July 6, rates for the 19-kilogram commercial cylinder were cut by Rs 8.5 per unit.
The price of LPG is reviewed every month. Keeping some things in mind, a review is done and on the basis of that the prices of gas are increased or cut. The price of cooking gas is determined by the formula of Import Parity Price (IPP). In India, cooking gas is mostly dependent on imports, so there is a big impact of international gas prices. The raw material of cooking gas is crude oil, so the price of crude oil also has a great impact on it. The benchmark LPG price in India is Saudi Aramco's LPG price. FOB, freight, insurance, custom duty and port duty are included in the price of gas.
source: news18