Back Mann Ki Baat 100th episode: PM Modi's radio show to go global today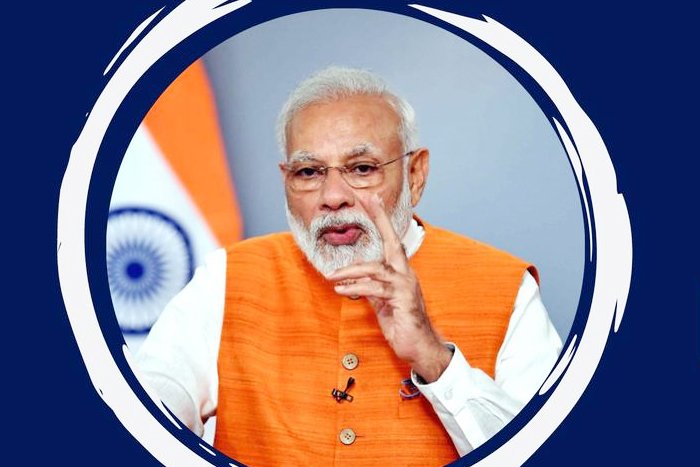 Prime Minister Narendra Modi's monthly radio program 'Mann Ki Baat' is all set to hit the century on Sunday, April 30, when he will address the 100th episode of his radio talk at 11 am today. The show will be broadcast live at the UN headquarters in New York, India's mission. 
The program was started on October 3, 2014. It has become a key pillar of the government's citizen-outreach program addressing multiple social groups such as women, youth, and farmers and has spurred community action.
Apart from 22 Indian languages and 29 dialects, Mann Ki Baat is broadcast in 11 foreign languages including French, Chinese, Indonesian, Tibetan, Burmese, Baluchi, Arabic, Pashtu, Persian, Dari, and Swahili. Mann Ki Baat is being broadcast by more than 500 broadcast centres of All India Radio.
The BJP has planned massive outreach to make the 100th episode of Mann Ki Baat a memorable occasion. Sources said the party is planning to organize facilities in every assembly constituency of the country for people to listen to the program.
It will be telecast live by Doordarshan in Raj Bhavans across the country. The Raj Bhavan in Mumbai will host citizens from Maharashtra who have been mentioned by the Prime Minister in previous editions of Mann Ki Baat along with other eminent personalities from the state.
Culture Ministry, in collaboration with NGMA, has curated an immersive experience through an art exhibition called the Jana Shakti, which will be inaugurated on April 30. It will showcase paintings by 12 renowned artists.
The Indian High Commission in London will also host a special screening of the 100th episode of Mann Ki Baat today.
Seventy-five percent of the respondents felt that 'Mann Ki Baat' has emerged as a platform, which introduces grassroots innovators working selflessly to ensure a significant difference in the lives of people living in remote areas of India.
Union Minister of Science and Technology Jitendra Singh on Saturday said, "#MannKiBaat is an iconic feature in itself. I think, it's for the first time in the history of our memory that any Head of Govt had chosen to address his countrymen regularly month after month without break. He did so far 100 episodes."
The program highlights government and citizen action in these priority areas and in turn, encourages listeners to establish or participate in "change-making" initiatives in their own communities with the aim to have a lasting and sustainable impact on the lives of people and for the country.
The Consulate General of India in New York, along with community organization Federation of Indian Associations NY-NJ-NE and others, is also organizing the broadcast of the 100th episode of 'Mann Ki Baat' for members of the Indian-American and diaspora community in New Jersey during a special event at 1:30 am Sunday.
source: livemint