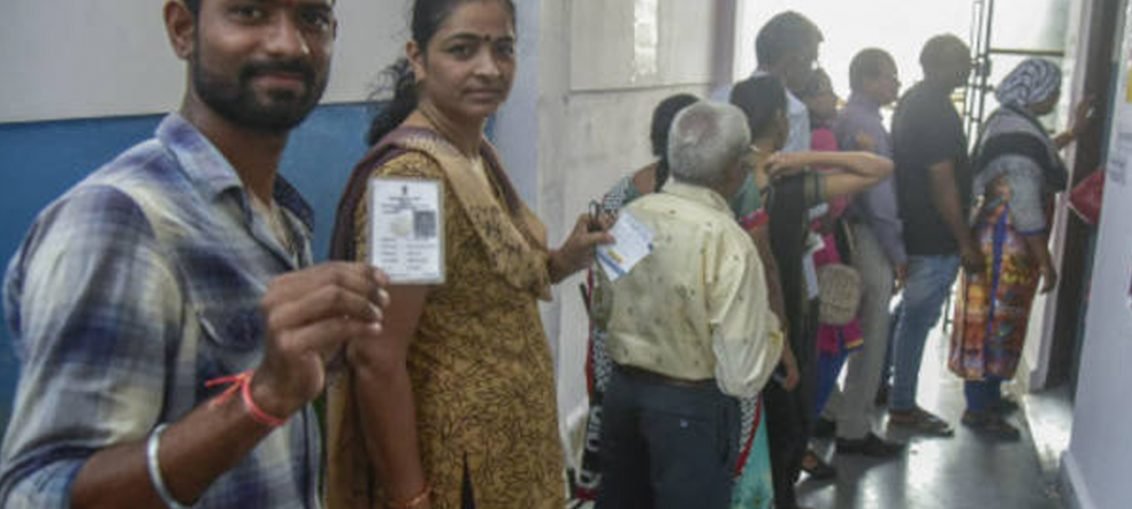 The Lok Sabha election has begun and parts of India are voting today in the first round of the seven phase national election which will go on till may 19.Voting is being held in part of Assam, Bihar, Chhattisgarh, J&K, Manipur, Maharashtra, Odhisa, Tripura, Uttar Pradesh & West Bengal.
While many states will witness elections in multiple phases, states such as Arunachal Pradesh, Andhra Pradesh, Sikkim Odhisa will witness election in single phases. The election will cover 543 constituencies.
Voters were seen queuing up early morning outside booths in Andhra Pradesh, Uttar Pradesh, Manipur among other states.The first two hours of voting were smooth, but a few EVM glitches were reported from Andhra Pradesh, UP & Bihar.
The main parties that are contesting the Lok Sabha polls are the Bharatiya Janata Party (BJP) and Congress, while the other small parties are also geared up for the election battle. In Uttar Pradesh BJP is facing alliance of Samajwadi Party, Bahujan Samaj Party an Rashtriya Lok Dal. The result or counting of votes , will take place on May 23.
In the first two hours of voting, Uttar Pradesh and Jammu and Kashmir saw a turnout of 11 per cent. The four seats in Bihar saw a 7.6 per cent turnout till 9 am. Telangana saw a turnout of 10.6 per cent. PM Modi has said that he need another term to fulfill his promises. PM Modi said I don't claim to have finished all the work. When Congress cannot claim that in 70 years, how can i make that claim in just five years. A lot has to be done & I have the potential to do a lot and for this I need constant efforts.