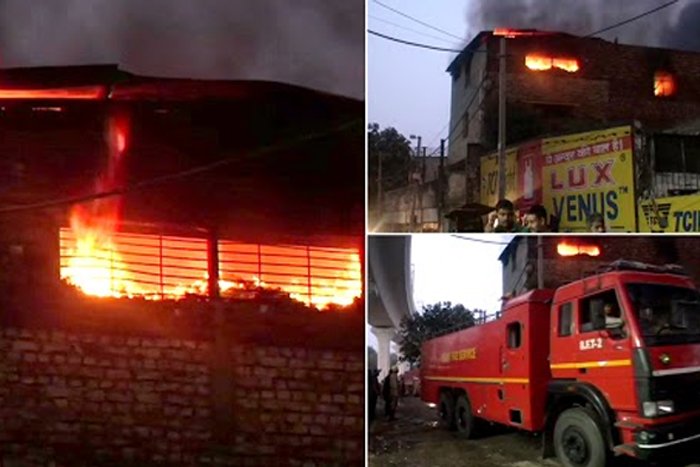 Delhi: One dead after fire breaks out at factory in Pratap Nagar, 18 fire tenders on spot
A fire has broken out at a factory in Delhi's Pratap Nagar early Saturday morning. 18 fire tenders of the Delhi Fire Service are at the spot to control the fire.
One person died after a fire has broke out at a 1500 yard factory in Delhi's Pratap Nagar early Saturday morning. Around 18 fire tenders are at the spot. As per officials, the fire has been extinguished while cooling is underway.
As per reports, there were 40 workers inside the premises when the fire broke out.

The fire started at around 3.45 am on Saturday. The fire tenders were rushed to the spot and took over one and a half hours to douse the fire.
"Eyewitnesses say that an LPG cylinder exploded following which fire broke out. 18 fire tenders are working, we have successfully contained the fire. Cooling is underway", news agency ANI quoted Rajinder Atwal, Fire Officer as saying.
The factory is used for making cosmetics, children's toys and bags. Around 14 small factories are operating in the area. Preliminary investigations suggest that nail polish and plastic materials in the factories aggravated the fire.
After the incident, North Delhi Mayor visited the spot.