Seema Haider, Sachin's father to be questioned again over ISI connections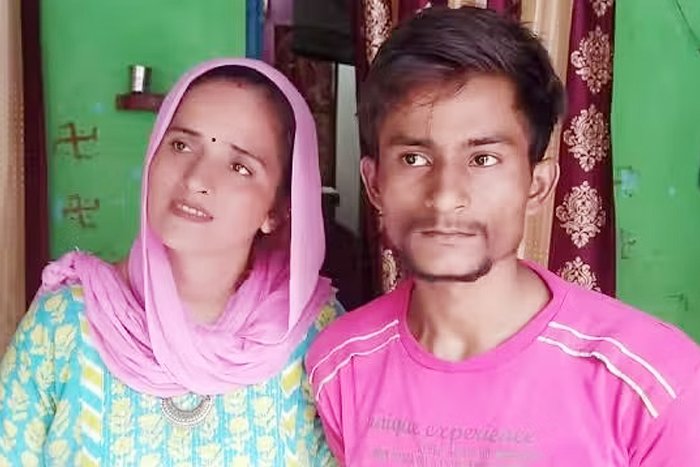 The Anti-Terrorist Squad (ATS) of Uttar Pradesh Police on Tuesday again took Pakistani citizen Seema Haider and her lover Sachin Meena's father, Netrapal Singh, for questioning in Greater Noida.
She is under the ATS and Intelligence Bureau (IB)'s radar over her possible connections with the Pakistan army and the country's intelligence agency Inter-Services Intelligence (ISI).
Seema Haider's mobile data, which was earlier deleted, will be sent to the forensic lab.
According to the details, Seema's mobile data could uncover crucial details on sensitive matters, as her uncle and brother are associated with the Pakistan Army.
Investigations are also currently underway over Seema's entry into India without a visa.
Her passport, Aadhar card and other documents related to her children will also be examined.
The cops are also likely to question Sachin Meena, even today.
Earlier on Sunday, the UP ATS had arrested a suspected ISI agent in Lucknow on charges of supplying "vital information about defence establishments" to his handlers in the neighbouring country.
Seema's questioning also comes at a time when a little-known right-wing fringe group in Greater Noida has threatened a protest if Haider is not evicted from the country "within 72 hours".
A senior police officer confirmed to PTI that Seema, Sachin and Netrapal Singh were being interrogated by the ATS on Monday and that the local police were not involved in it.
SEEMA HAIDER AND SACHIN MEENA
Seema, 30, had entered India along with her four children on a bus from Nepal in May in order to live with her partner Sachin, 22, who lives in the Rabupura area of Greater Noida in Gautam Buddh Nagar district in Uttar Pradesh.
The couple first got in touch in 2019 through online game PUBG.
On July 4, Seema was arrested by local police for entering India illegally and Sachin was held for sheltering illegal immigrants.
However, they were both granted bail by a local court on July 7 and have been living together with her four children in a house in the Rabupura area.
During her interactions with the media, Seema said she does not wish to go back to Pakistan and wants to live with Sachin in India only. She also claimed to have converted to Hinduism.
In Pakistan, Seema's family and neighbours told PTI that they do not want her to return.