Sachin Pilot to observe fast today. 10 updates on Rajasthan Congress tussle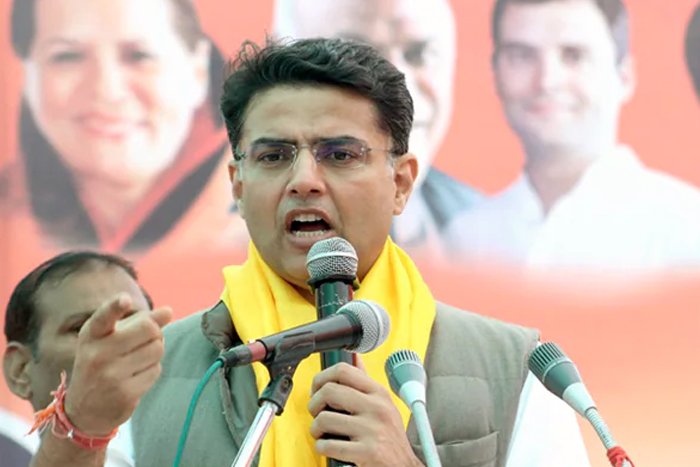 Tensions have revived in Rajasthan Congress after party leader Sachin Pilot announced a day-long fast on Tuesday to press for a probe into graft cases.
Pilot has alleged that the Ashok Gehlot-led government failed to investigate cases of alleged corruption during the BJP rule in Rajasthan.
In the latest tussle in Rajasthan, Sachin Pilot alleged that the Gehlot government did not take any action against the BJP-led Vasundhara Raje government in a corruption case. Pilot said he wrote to Gehlot last year on March 28 and November 2 on the issue but did not get any answer to his letters.
Henceforth, Pilot has decided to observe a day-long fast at Shaheed Smarak on April 11 (Tuesday), the birth anniversary of Mahatma Jyotiba Phule who was from the Saini community to which Gehlot belongs.
Gehlot and Pilot have been at loggerheads over the post of chief minister ever since the Congress formed the government in Rajasthan in December 2018.
Congress is divided between Pilot and Gelhlot as of now. A section of Congress leaders supported Pilot's demand, others claimed it would inflict great harm to the party in the upcoming election, particularly when it is working on a strategy to repeat its government in the state.
In July 2020, Pilot and a section of party MLAs rebelled openly, demanding a leadership change in the state. It led to a one-month-long political crisis that ended after assurance by the party's high command to look into the issues raised by Pilot.
The former deputy chief minister said Congress leader Sonia Gandhi had given him the responsibility of the party in the state and he, along with other leaders, had opposed the wrong policies of the then BJP government led by Vasundhara Raje.
He said Congress as a responsible Opposition had raised the issue of corruption because of which the BJP was voted out of power.
Following the revolt by Pilot and 18 other MLAs in 2020, Gehlot used terms like "Gaddar", "Nakara", "Nikamma" for his former deputy and accused him of being involved with the BJP leaders in a conspiracy to topple the Congress government.
Pilot's demand to order a probe and take action in the alleged mining scam during the previous BJP government and other corruption allegations was supported by state cabinet minister Pratap Singh Khachariyawas.
Khachariyawas was the Jaipur Congress president when Pilot was the PCC chief and used to be at the forefront with him in raising the corruption issue.
source: livemint