'PM is sleeping': BJP leader says Manipur violence 'defamed India'; resigns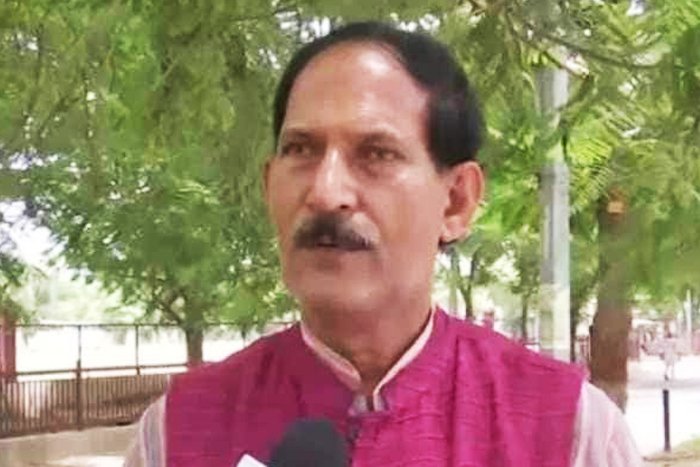 Amid high-tension drama in Parliament during the monsoon session, Bharatiya Janata Party (BJP) state spokesperson from Bihar Vinod Sharma on Thursday tendered his resignation from the party over the ethnic violence in Manipur after he felt 'stigmatised' to work under the BJP leadership.
He further alleged that the Manipur incident, where two women from the Kuki community were paraded naked in broad daylight in the presence of mob of around 800-1,000 men, has 'defamed India' at the international platform. Despite the barbaric incident, Sharma expressed his shock over Manipur chief minister N Biren Singh's claim in which he said that 'hundreds of similar incidents have taken place' in the state.
"I have resigned from BJP with a heavy heart. Manipur situation has defamed India," Sharma said.
VIDEO | "I have resigned from BJP with a heavy heart. Manipur situation has defamed India," says BJP leader Vinod Sharma after resigning from the party over Manipur issue. pic.twitter.com/QUwhrG92Tx

— Press Trust of India (@PTI_News) July 27, 2023
Sharma also wrote to BJP national president JP Nadda and PM Modi informing that such incident has never happened anywhere else. "Still, the PM is sleeping, he doesn't have the courage to sack CM Biren Singh," he added.
He further said that he was asked to debate in favour of the matter (Manipur incident), which he denied. "Then I realised that no one (from the party) will listen. They are greedy for power and they are not worried about our daughters and citizens," he said.
Janata Dal (United) has reacted to the recent development and criticised the BJP, saying 'even BJP leaders are feeling ashamed of their government'. The party further quoted Sharma as saying that he was feeling self-conscious and stigmatised to work under the BJP leadership.
"India is ashamed all over the world because of Manipur's daughters being paraded completely naked on the streets in a crowd For which the BJP Chief Minister @NBirenSingh of Manipur is fully responsible and the Prime Minister @narendramodi who is defending it. I am feeling self-conscious and stigmatized while working under such a leadership. That's why I resign from the party posts and party immediately," JD(U)'s official Twitter handle shared quoting Sharma.
Article source: hindustantimes.com