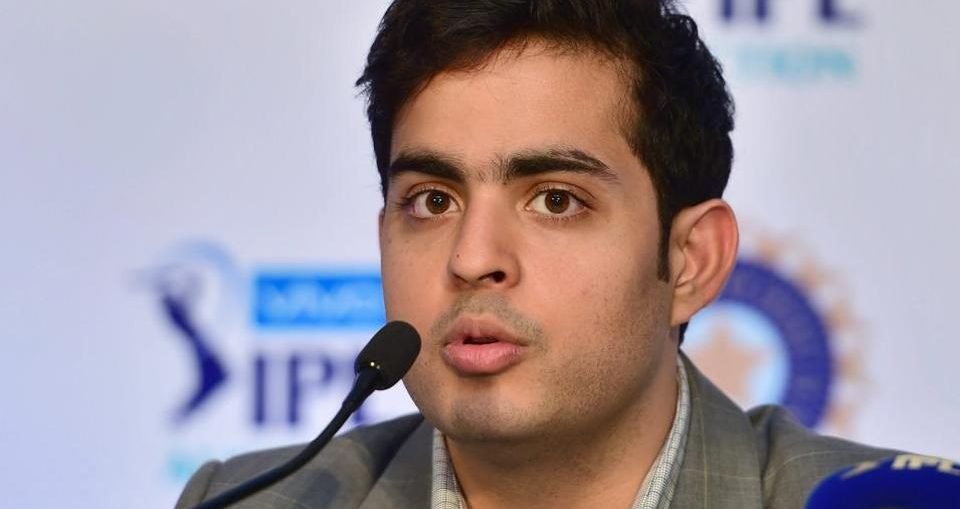 Akash is the eldest son of India's richest man Mukesh Ambani and Shloka Mehta is the daughter of Russell Mehta, who heads Rosy Blue Diamonds.
Akash Ambani addresses a press conference on the sideline of the IPL auction 2018 at a hotel in Bengaluru.
Richest Indian Mukesh Ambani's elder son Akash will marry his schoolmate Shloka Mehta, the youngest daughter of diamantaire Russell Mehta, in early December.
The development confirms PTI news break of March 4 that Sholka is the one the Ambani family had chosen for Akash.
Sources said the two families and close friends gathered at a plush five-star resort in Goa on Saturday for a 'get-to-know-each-other' before the formal engagement.
Though the two families have been talking to each other for the wedding for sometime now, the plans were formalised at the Goa event, which was planned before Holi.
The marriage is planned for early December, with celebrations spread across 4-5 days, they said, adding the possible dates may be December 8-12 at the Oberoi, Mumbai.
While e-mails sent to both families remained unanswered, pictures of the Saturday event are available on social media.