Khalistani Leader Amritpal Singh Yet To Be Arrested, Punjab On High Alert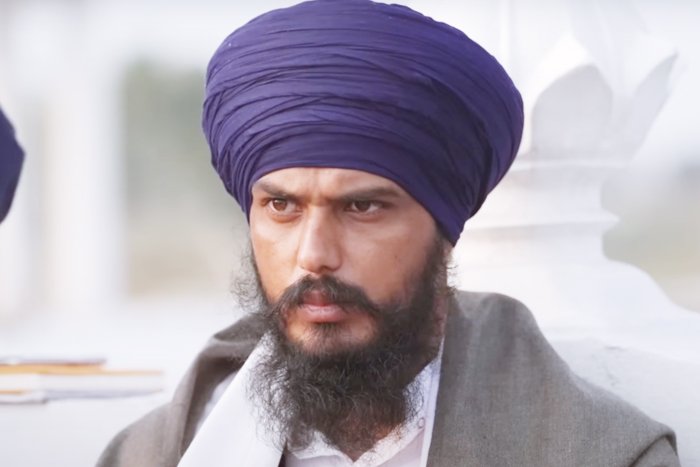 New Delhi/Amritsar: Khalistani leader Amritpal Singh is still on the run from the Punjab Police and a search is on to trace him, officials said today.
A massive operation was launched to nab Amritpal Singh who, sources say, was last seen speeding away on a motorcycle last evening in Jalandhar.
Police have arrested 78 members of his outfit 'Waris Punjab De', while several others have been detained for questioning, officials said.
"Six to seven gunmen of Amritpal Singh are among those arrested by the police," said Kuldeep Singh Chahal, Jalandhar Police Commissioner.
Amritpal Singh's close aide Daljit Singh Kalsi, who handles the Khalistani leader's finance, has also been arrested from Haryana's Gurgaon.
A special team of the state police, comprising personnel from seven districts, had followed the Khalistan leader's convoy while it was on its way to Jalandhar's Shahkot tehsil yesterday.
The radical Sikh preacher, who claims to be a follower of the terrorist Bhindranwale, managed to escape the police's dragnet on a motorcycle.
Authorities stepped up security in several places and suspended internet and SMS services in the state after his aides shared some videos on social media claiming that policemen were chasing them, and urged his supporters to gather at Shahkot.
Heavy security arrangements have been made outside Amritpal Singh's village, Jallupur Khaira, in Amritsar as well. The police have detained his father and are questioning him.
Sources say Punjab chief minister Bhagwant Mann had discussed the plan to arrest Amritpal Singh with home minister Amit in a meeting on March 2.
The crackdown comes a month after Amritpal Singh and his supporters broke into a police station with swords and guns to release one of his aides. Six police officials were injured in the clashes.
The Punjab government had faced a massive flak for the law and order situation in the state following the incident.
Amritpal Singh leads "Waris Punjab De", a radical organization started by actor-activist Deep Sidhu, who died in a road accident in February last year.
The radical Sikh preacher, who is often seen escorted by armed supporters, had been openly making statements regarding declaring secession from India and forming Khalistan.
Officials said that Amritpal Singh has been maintaining close links with Pakistani intelligence agency ISI and terrorist groups based in foreign countries.