India To Be Called Bharat? Renaming Controversy Explained In 10 Points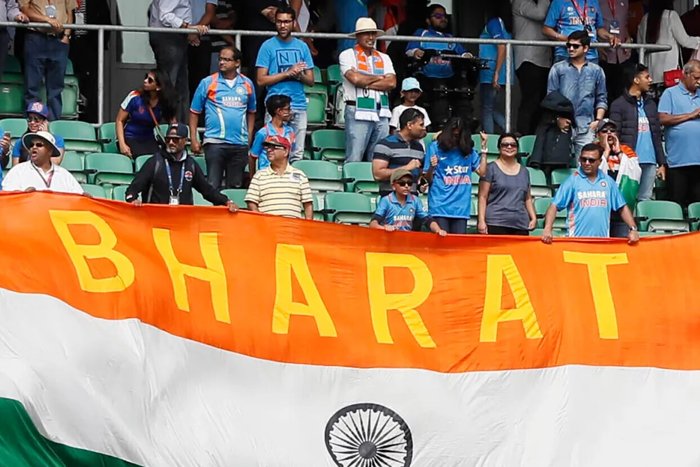 The use of 'President of Bharat' – instead of the traditional 'President of India' – on official G20 Summit invitations has sparked a buzz. The move, that comes days ahead of the special session of parliament, has sent political temperatures soaring.
"Bharat" has also been used in a G20 booklet meant for foreign delegates titled – "Bharat, The Mother Of Democracy". "Bharat is the official name of the country. It is mentioned in the Constitution as also in the discussions of 1946-48," the booklet says.
This marks a significant shift in nomenclature on the international stage as the country prepares to host US President Joe Biden, UK Prime Minister Rishi Sunak and other top world leaders.
BJP spokesperson Sambit Patra last night also shared a document on the PM's visit to Indonesia that referred to him as the "Prime Minister of Bharat." The identity cards of Indian officials at the G20 Summit on September 9 and 10 will also now say 'Bharat – Official'.
Sources say the government may put forward a resolution to change the country's name later this month in the five-day special session of parliament that starts on September 18. The fact that the government has not announced any agenda for the special session has only added to the speculation.
The move drew scathing criticism from the Opposition. The members of the Opposition INDIA bloc accused the Narendra Modi government of "distorting history and dividing India".
They linked the government move to the formation of their alliance. AAP chief Arvind Kejriwal asked whether the ruling party would change the country's name to 'BJP' if the opposition alliance decided to call itself "Bharat".
Nationalist Congress Party chief Sharad Pawar said no one has the right to change the country's name. "I don't understand why the ruling party is perturbed over a name (INDIA bloc) related to the country," the NCP chief said.
BJP leaders, however, welcomed the "Bharat" nomenclature and accused the Opposition of being anti-national and anti-constitutional. They said the term "Bharat" is also in Article 1 of the Constitution, which says: "India, that is Bharat, shall be a Union of States."
Union Minister Dharmendra Pradhan said the decision to use 'Bharat' is a big statement against the colonial mindset. "This should have happened earlier. It gives me great satisfaction. 'Bharat' is our introduction and we are proud of it. The President has given priority to 'Bharat'
The controversy erupted just two days after the chief of the Rashtriya Swayamsevak Sangh (RSS), the BJP's ideological mentor, suggested that the country discard India and switch to Bharat. "We must stop using the word India and start using Bharat.The name of the country Bharat will remain Bharat wherever you go in the world. In spoken and written one must say Bharat," said RSS chief Mohan Bhagwat.
Article source: ndtv.com