I.N.D.I.A. Alliance Will Wipe Out BJP From Entire Country: Akhilesh Yadav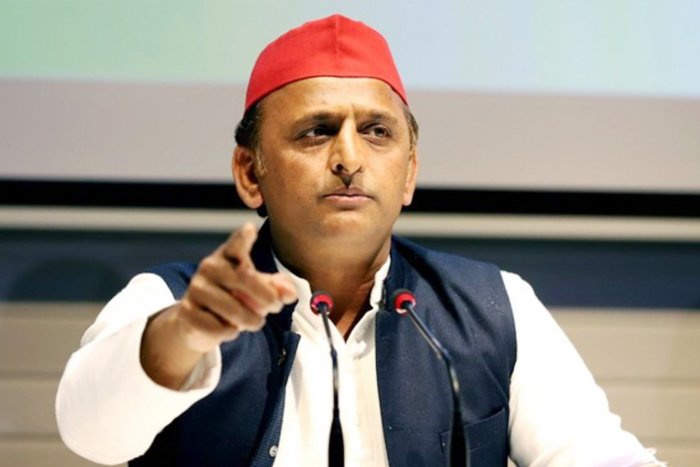 Meerut (UP): Samajwadi Party president Akhilesh Yadav on Wednesday said the newly formed opposition alliance INDIA "will wipe out the BJP" not just from Uttar Pradesh but from the entire country.
He claimed the BJP was nervous about the opposition alliance and also have issues with the grouping's name INDIA.
"The BJP came to power in 2014 and it will be sent packing in 2024. INDIA (alliance) will not just wipe out the BJP from the state but from the entire country.
"It is nervous about the alliance. They also have issues with the name INDIA," Mr Yadav told reporters.
"So those who want to destroy the Constitution are scared. And scared people change their language," the SP chief said.
Mr Yadav also targeted the BJP over its handling of the situation in ethnic violence-hit Manipur.
Manipur was "burning due to the divisive policy of RSS and the vote bank politics of BJP," he alleged.
Referring to the May 4 video of two women being paraded naked in the northeastern state, the Samajwadi party chief said, "Before speaking about the opposition and INDIA (alliance), the BJP should first talk about the women who were stripped and paraded naked in Manipur." "If they don't talk about it, then I believe it was the BJP's plan to poison the society (in Manipur) to create divisions in it," he added.
Mr Yadav visited the kin of kanwariyas who were electrocuted and killed in a road accident earlier this month.
He announced financial aid of ₹ 2 lakh to the family of the deceased and ₹ 50,000 to the injured.
The Samajwadi Party chief said the state government must also provide them help from the budget allocated for Kanwar Yatra.