Fighter Jet Engines To Be Made In India Now, Mega Agreement With GE Sealed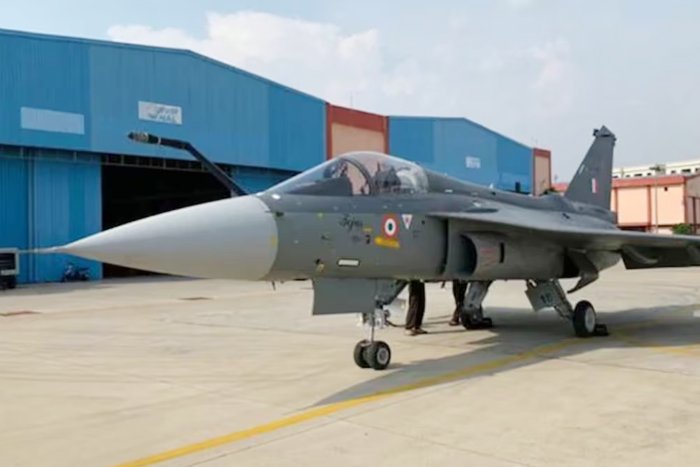 GE Aerospace termed the pact a key element in strengthening defence cooperation between India and the US.
Washington: In a massive push to the Narendra Modi government's Make In India pitch, General Electric's aerospace arm announced today that it has teamed up with the state-owned Hindustan Aeronautics Limited to make fighter jet engines for Indian Air Force in India.
The announcement came hours after Prime Minister Modi's meeting with General Electric chairman H Lawrence Culp Jr in Washington. Soon after the meeting, the Prime Minister's office had tweeted photographs of him with the GE chief. "PM @narendramodi held productive discussions with CEO of @generalelectric , H. Lawrence Culp, Jr. They discussed GE's greater technology collaboration to promote manufacturing in India," the PMO tweeted.
A statement issued by GE Aerospace said its Memorandum of Understanding (MoU) is "a major milestone" amid Prime Minister Modi's state visit to the US and a "key element in strengthening defense cooperation between the two countries".
The agreement, the statement said, includes the potential joint production of GE Aerospace's F414 engines in India. "GE Aerospace continues to work with the US government to receive the necessary export authorization for this. The effort is part of the Indian Air Force's Light Combat Aircraft Mk2 program," it said.
GE chief H Lawrence Culp Jr termed the pact "historic". "This is a historic agreement made possible by our longstanding partnership with India and HAL," he said.
"We are proud to play a role in advancing President Biden and Prime Minister Modi's vision of closer coordination between the two nations. Our F414 engines are unmatched and will offer important economic and national security benefits for both countries as we help our customers produce the highest quality engines to meet the needs of their military fleet," he added.
The GE F414 will power is going to power the latest avatar of India's indigenous Tejas fighter called Tejas Mk2. The Air Force has had a long-standing relationship with GE as its the Tejas' current variant is powered by the F404 engines.
The big question, however, is to what extent the US will allow the transfer of technology under this defence agreement. At the centre of this question is the single crystal aerofoil technology that enables fighter jet engines to operate at very high temperatures and stay fuel-efficient.
In any case, this is among the most significant defence agreements for India.
The agreement, GE Aerospace's statement said, will advance its earlier commitment to build 99 engines for the Indian Air Force as part of the Light Combat Aircraft Mk2 programme.
The new agreement, it said, "puts the company in a strong position to create a family of products in India".
The F414 engines, GE Aerospace said, has clocked more than five million flight hours. Eight nations are either flying aircraft powered by these engines or have ordered supply of these engines. "To date, more than 1,600 F414 engines have been delivered globally," it said.
GE Aerospace has operated in India for more than four decades now with wide-ranging engagement that ranges across engines, avionics, services, engineering, manufacturing and local sourcing, its statement said.