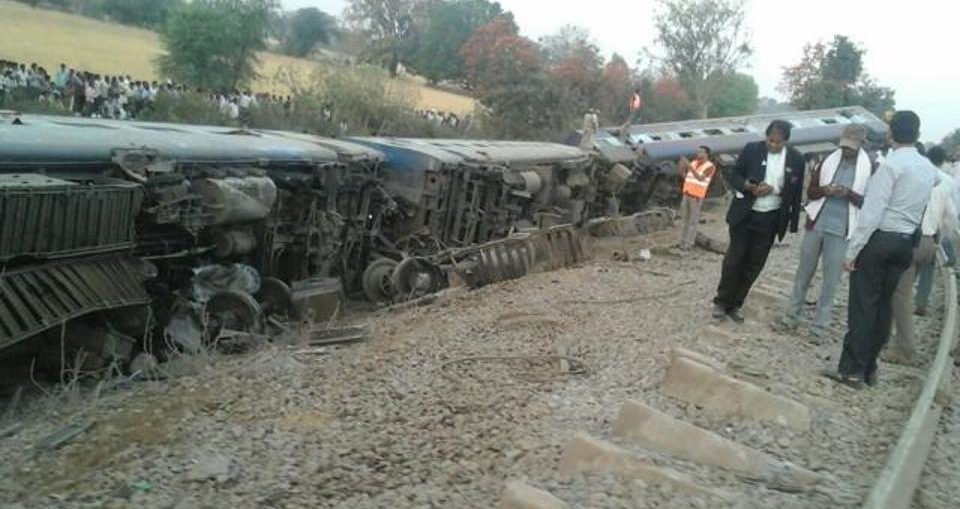 Eight coaches of the Jabalpur-Nizamuddin Mahakaushal Express (12189) derailed in the wee hours on Thursday near Kulpahad station in Mahoba district of Uttar Pradesh.
The incident took place around 2.30am on Thursday. According to initial reports, nine passengers have injured, but thare are no casualties.
North Central Railway general manager MC Chauhan, Mahoba district magistrate along with SSP have reached the site.
An Accident Relief Train (ART) rushed to the site and injured passengers have been admitted to nearest hospitals in Mahoba for medical treatment.
The Railway ministry has issued helplines at Jhansi, Gwalior, Banda and Nizamuddin stations to disseminate information to relatives of the passengers.
The cause of derailment is yet to be ascertained but North Central Railway chief public relations officer Bijay Kumar said the railways had begun a probe to find out the cause.
Three have been arranged to carry the local passengers. Few trains between Jhansi and Allahabad have been diverted.
Kumar said the affected train left the site at 6.45 with all the passengers towards Jhansi.