Delhi pollution LIVE: Air quality deteriorates, govt to push for odd-even scheme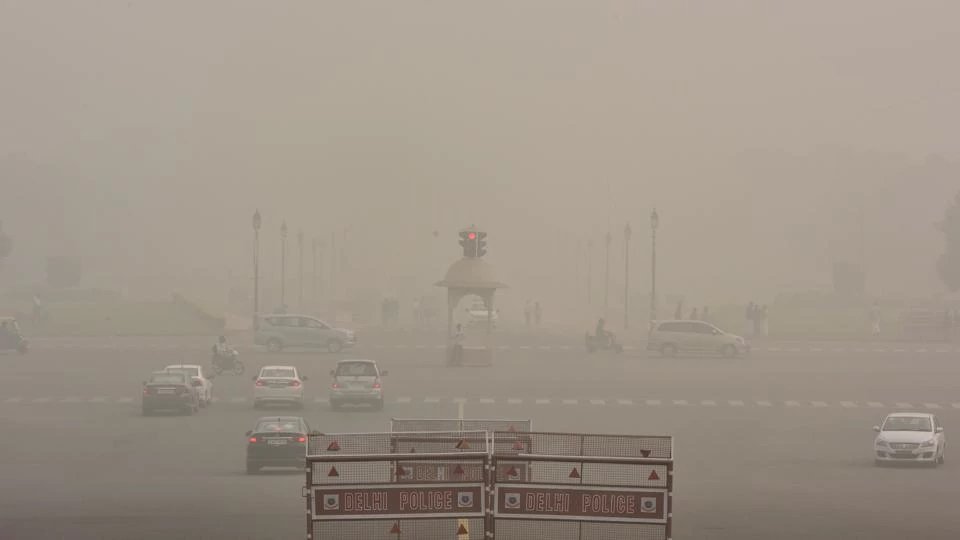 Delhi's air quality index on Monday was 468, while the season's worst air quality stood at 486 on November 9. Stay with us for live updates.
Dense smog engulfed the city resulting in very less visibility in the morning at Raisina in New Delhi, on Sunday.
New Delhi's air quality deteriorated on Monday morning, with poor visibility leading to cancellation of eight trains. A thick cloud of toxic smog 10 times the recommended limit enveloped the national capital, as government officials struggled to tackle a public health crisis that is well into its second week.
Delhi's air quality index (AQI) on Monday was 468. The capital saw the season's worst air quality at 486 on November 9.
The air quality improved on Friday and Saturday but deteriorated on Sunday. For the last six days, the air quality has remained in the "severe" zone across the National Capital Region, prompting the Indian Medical Association to declare a health emergency.
Here are the live updates:
11:50am: Haryana chief minister Manohar Lal Khattar likely to meet Delhi chief minister Arvind Kejriwal today to discuss the issue of pollution.
11:00am: We cannot ignore the pollution, the SC bench says.
10:55am: A bench comprising Chief Justice Dipak Misra and Justices A M Khanwilkar and DY Chandrachud considers the submission of lawyer RK Kapoor that rise in dust particles on roads, stubble burning in Delhi's neighbouring states like Haryana and Punjab have led to an alarming rise in pollution levels.
10:50am: NGT asks whether the Delhi government was only informing the media about a review petition on the odd-even scheme since no review petition has been filed as yet, reports ANI.
10:44am: SC agrees to hear a fresh plea seeking immediate measures to curb rising pollution in Delhi-NCR. The plea seeks direction to the Centre and states on stubble burning, road dust and effective implementation of odd-even car rationing scheme.
10:42am: Light rain is expected on November 14-15, which might intensify the fog but could clear the smog, according to the MeT department.
10: 40am: The visibility dropped to 500 metres at 5.30am and later to 400 metres at 8.30am today.
10:35am: The minimum temperature dropped to 12.4 degrees Celsius, a notch below the season's average, a MeT department official said.
10:20am: Though there could be some respite on Tuesday, light rain on Wednesday might make the air quality even worse, warned Dipankar Saha, head of the air lab at the CPCB.
10: 15am: The Delhi government will make a fresh push for odd-even road rationing, asking the National Green Tribunal to exempt two-wheelers and cars driven by women from the plan.
10:10am: United Airlines said it had resumed flights from Newark, New Jersey to New Delhi, India on Sunday, after suspending the service temporarily over concerns about poor air quality in the national capital.
10:05am: All schools in Delhi reopened today after a five-day break announced by the Delhi government.
10:00am: All government and private schools in Gurgaon will remain closed today due to persistent smog and pollution in the NCR. In an order issued on Sunday evening, Gurgaon district commissioner directed all schools to remain closed as exposure to smog may cause adverse effect on children's health.