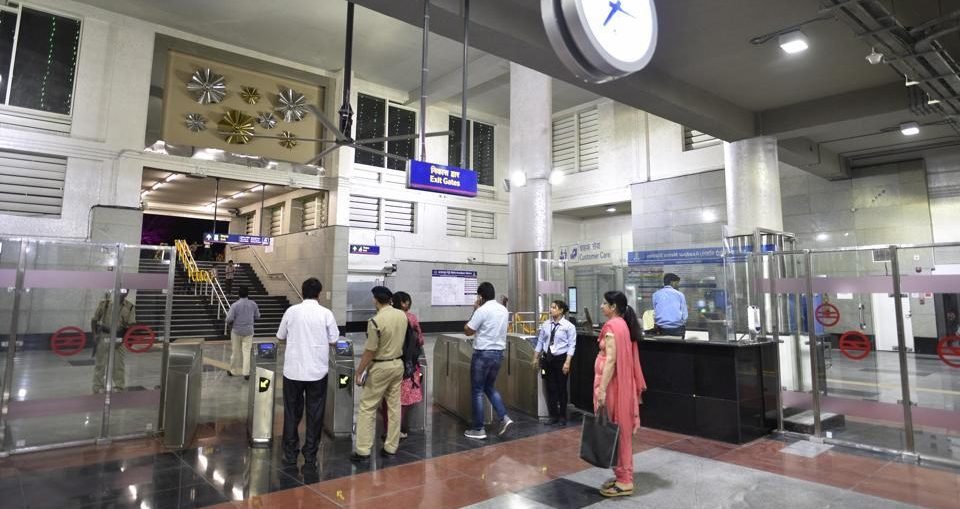 A view of Azadpur station, which falls on Delhi Metro's newly inaugurated Pink Line, in New Delhi on March 14, 2018.
Two fare hikes last year appear to have hit traffic on the Delhi Metro. Monthly ridership is down to levels not seen since 2015, and the annual ridership for 2017 has also recorded a decline from the previous year for the first time in a decade, according to official data from the Delhi Metro Rail Corporation (DMRC).
A right to information revealed the Delhi Metro lost nearly 26 million riders in 2017 as compared to 2016. In January and February 2018, the average daily ridership figures stood at 2.36 million and 2.44 million respectively. The corresponding figures from January and February 2016, before either of the fare hikes came into effect, were 2.76 million and 2.93 million.
The worst month during this period was December 2017, when an average daily passenger footfall of 2.29 million was registered. The last time the metro had comparable traffic was in March 2015, when a 2.31 million footfall was recorded. Since then, the average daily ridership had never dipped below 2.4 million.
The DMRC has admitted that the fare hike hit traffic but said that passengers are taking longer trips. In January 2015, on an average, the Delhi metro passenger used to travel 15.61 km which increased to 16.05 km in January 2016, 16.31 km in January 2017 and 16.93 km in January 2018, revealed the RTI query.