Chandrayaan-3's Vikram Lander To Separate From Spacecraft Today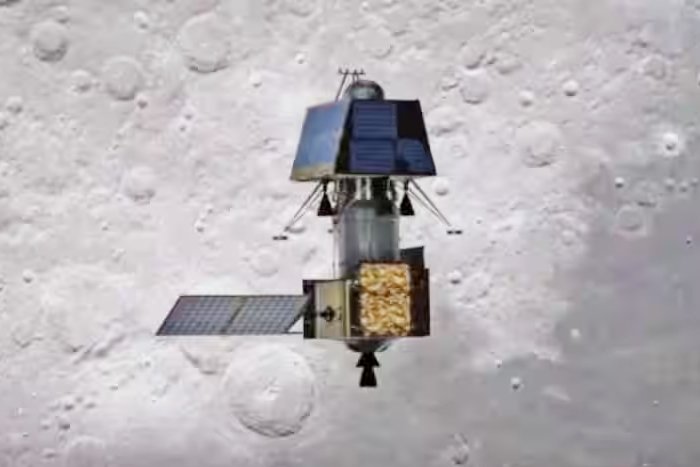 Having completed all of its lunar-bound maneuvers, the spacecraft will now prepare to separate the Vikram lander from the propulsion module.
"Today's successful firing, needed for a short duration, has put Chandrayaan-3 into an orbit of 153 km x 163 km, as intended. With this, the lunar-bound manoeuvres are completed. It's time for preparations as the Propulsion Module and the Lander Module gear up for their separate journeys," ISRO wrote on X, formerly known as Twitter. 
Chandrayaan-3 Mission:
Orbit circularisation phase commences

Precise maneuvre performed today has achieved a near-circular orbit of 150 km x 177 km

The next operation is planned for August 16, 2023, around 0830 Hrs. IST pic.twitter.com/LlU6oCcOOb

— ISRO (@isro) August 14, 2023
Chandrayaan-3 was launched into space by the LVM3 rocket from the Satish Dhawan Space Centre in Sriharikota on July 14. The spacecraft entered lunar orbit on August 5 and is expected to land on the Moon on August 23.
Yesterday, ISRO successfully placed the Chandrayaan-3 spacecraft into a circular orbit of 153 kilometers by 163 kilometers around the Moon, completing all lunar-bound maneuvers.
After the Vikram lander separates from the spacecraft, the propulsion module will continue its journey in the same orbit. Then on August 23, the Vikram lander will attempt a soft landing on the Moon's surface.
The lander Vikram will photograph the rover Pragyaan which will use its laser beams to melt a piece of the lunar surface, called regolith, and analyse the gases emitted in the process.
Article source: ndtv.com