Chaitra Navratri 2023: When is Durga Ashtami and Ram Navami? Find out date, puja muhurat and significance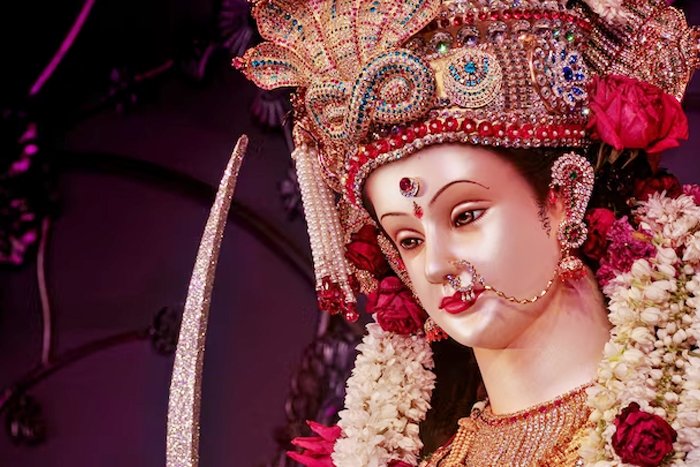 Chaitra Navratri 2023 Ashtami and Navami Dates: Durga Ashtami and Ram Navami fall on March 29 and 30. Find all about puja muhurat and its significance inside.
The auspicious Hindu festival of Chaitra Navratri began on March 22. The nine-day-long festival is marked with much pomp across the country. It honours Maa Durga and her nine incarnations – Maa Shailputri, Maa Brahmcharini, Maa Chandraghanta, Maa Kushmanda, Maa Skandmata, Maa Katyayani, Maa Kaalratri, Maa Mahagauri and Maa Siddhidatri. On the last day of Chaitra Navratri, Hindus observe Ram Navami – the birth anniversary of Lord Rama. Devotees of Lord Ram and Goddess Shakti observe fasts, visit temples, follow Hindu rituals, prepare special bhog/prasad, wear new clothes, pray to the Gods, and more. Find out the exact date of Durga Ashtami and Ram Navami, the puja muhurat on both days, samagri, significance and more inside.
This year, Chaitra Durga Ashtami falls on March 29, Wednesday. Whereas, Ram Navami will be celebrated on March 30, Thursday.
According to Drik Panchang, Durga Ashtami tithi begins at 7:02 pm on March 28 and ends at 9:07 pm on March 29. The Brahm Muhurat will last from 4:42 am to 5:29 am (March 29), Vijaya Muhurat will be from 2:30 pm to 3:19 pm (March 29), and the Ravi Yog is from 8:07 pm to 6:14 am on March 30.
Meanwhile, Ram Navami Madhyahna Muhurta is from 11:11 am to 1:40 pm, and the Navami tithi starts at 9:07 pm on March 29 and ends at 11:30 pm on March 30.
According to Drik Panchang, here's the Rama Navami city-wise puja muhurat:
New Delhi – 11:11 am to 1:40 pm
Pune – 11:26 am to 1:53 pm
Chennai – 11:00 am to 1:27 pm
Kolkata – 10:27 am to 12:55 pm
Hyderabad – 11:07 am to 1:34 pm
Ahmedabad – 11:30 am to 1:58 pm
Noida – 11:11 am to 1:40 pm
Jaipur – 11:17 am to 1:46 pm
Mumbai – 11:29 am to 1:57 pm
Gurgaon – 11:12 am to 1:41 pm
Bengaluru – 11:11 am to 1:38 pm
Chandigarh – 11:13 am to 1:42 pm
On Durga Ashtami, the eighth day of Chaitra Navratri, Hindu devotees worship Maa Mahagauri – also known as Shwetambardhara. The Goddess has the power to fulfil all the desires of her devotees and blesses them with fearlessness. People who worship the Goddess, get relief from all the sufferings in life. She represents purity, calmness, wisdom and austerity.
The ninth day or final day of Chaitra Navratri is dedicated to Lord Ram, Vishnu's seventh avatar, and Maa Siddhidatri. The Goddess is known to bless her devotees with many siddhis and is depicted with four arms, holding Gada, Chakra, Shankh and lotus flower. She rides a lion.