All citizens will get digital health ID: PM Modi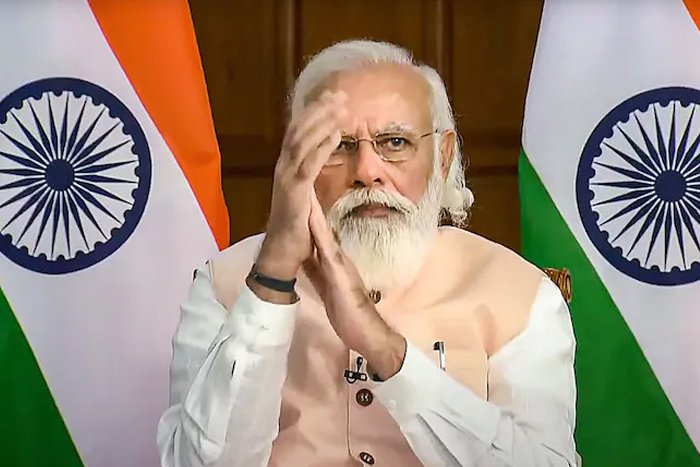 NEW DELHI: PM Modi on Monday launched the Ayushman Bharat Digital Mission, envisaged as a complete digital health ecosystem with a 'health ID' for every citizen, digitised personal health records, as well as a registry of doctors and health facilities across the country.
Highlighting the digital initiatives taken by the government in the past few years, Modi also praised the CoWin platform that played a "big role" in administration of over 86 crore doses of Covid vaccines. The strong vindication comes against the backdrop of reports that UK has raised doubts over reliability of India's vaccine certification. "Today is a very important day. The drive to strengthen health facilities of the country, in the last seven years, is entering a new phase…" he said.
The drive to strengthen health facilities of the country, in the last seven years, is entering a new phase. This is not an ordinary phase. This is an extraordinary phase," Modi said.
The PM said the digital mission will play a big role in eliminating problems in providing medical treatment to the poor and the middle class. The pilot project of the mission was announced by the PM from the Red Fort on August 15, 2020 and has been implemented in six Union territories.
Underlining that the Mission will enable access and exchange of health records of citizens with their consent, the PM said the digital ecosystem will also ensure ease of doing business for doctors, hospitals and healthcare service providers.
Under the mission, a unique digital health ID will be provided to people, which will contain health records of the person and enable interoperability within the digital health system. Any public hospital, community health centre or health and wellness centre across the country, or any healthcare provider included in the health infrastructure registry, will be able to support an individual in obtaining a health ID.
Patients can also obtain a health ID by self-registration from a mobile or a web application. To create the ID, the individual will need to provide their basic individual, demographic and contact information to the consent manager at the concerned health facility.
People will also have a choice to link their health ID with Aadhaar if they wish to. This ID will be applicable across states, hospitals, diagnostic laboratories and pharmacies.