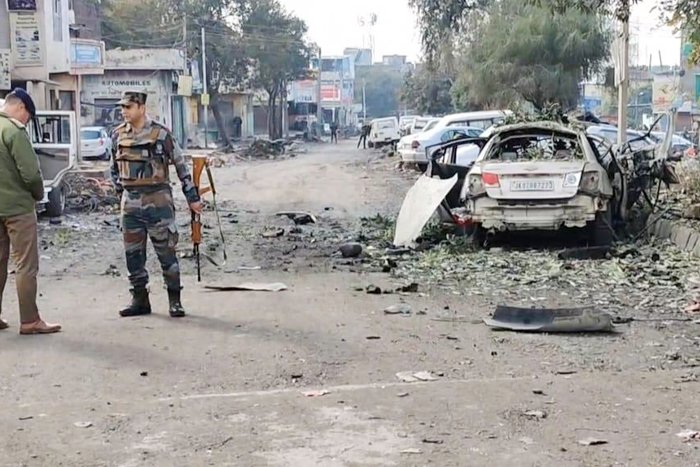 Srinagar: Seven people were injured in twin blasts in Jammu this morning, said police, with the terror attack raising security concerns over Congress leader Rahul Gandhi's Bharat Jodo Yatra in Jammu and Kashmir.
The blasts at an industrial area in Narwal area of Jammu occurred at a time when the Union territory is under a heavy security blanket in view of the footmarch. Mr Gandhi's yatra is currently on a break at Chadwal, over 60 km from Jammu.
The nature of the blasts is yet to be ascertained, said police. Forensic experts are at the blast site.
Additional Director General of Police (Jammu) Mukesh Singh confirmed that seven people were injured in the twin blasts. The injured have been rushed to hospital and one of them is said to be critical.
The area has been cordoned off and security has been enhanced following the blasts. Vehicles are being checked as part of a search operation.
Lieutenant Governor Manoj Sinha condemned the blasts and announced ₹ 50,000 financial assistance to the injured.
"Such dastardly acts highlight the desperation and cowardice of those responsible. Take immediate and firm action. No efforts should be spared to bring the perpetrators to justice," the Lt Governor told security officials.
The Bharat Jodo Yatra began its Jammu and Kashmir part yesterday and is set to conclude in Srinagar on January 30. Today is a rest day for those participating in the march and it will resume tomorrow towards Jammu.