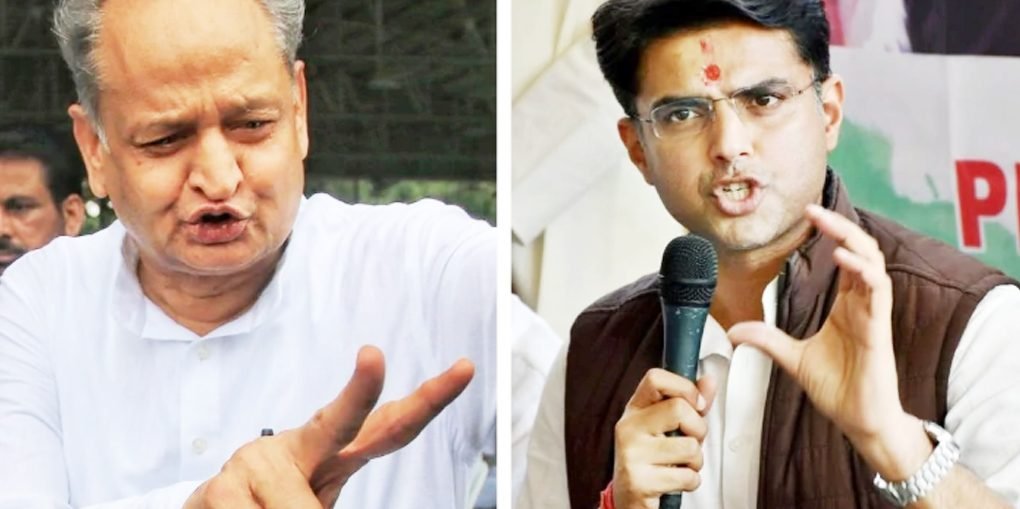 Rajasthan Government crisis updates latest news: While Congress says the party's doors are open for Sachin Pilot, BJP is in "wait and watch" mode. Sachin Pilot reiterated again on Wednesday that he is not joining the BJP.
False rumours spread to malign

Pilot : " I am not joining BJP "

I guess then legislators at a hotel in Manesar is merely a vacation in Haryana's comfort zone under BJP's watchful eye

What about " ghar wapsi "?

— Kapil Sibal (@KapilSibal) July 16, 2020
Even as Rajasthan Chief Minister Ashok Gehlot Wednesday made a frontal attack on Sachin Pilot, who has been removed as deputy CM and state party president, the party's central leadership is keeping its doors open for him. Pilot reiterated again on Wednesday that he is not joining the BJP. Sources in Delhi said both Rahul and Priyanka Gandhi Vadra are keen to accommodate Pilot, and that Ahmed Patel was talking to him.
In his first such remarks against Pilot, without mentioning him by name, Gehlot said the former deputy CM was "involved" in the BJP's "conspiracy" to topple his government and claimed proof of "horse-trading" by him. He also said Pilot had risen in the party ranks without the kind of work leaders of his generation had put in.
Congress spokesperson Randeep Surjewala, meanwhile, said that Pilot was welcome back provided he left "the Haryana BJP government's hospitality (MLAs backing Pilot are staying in hotels in Haryana)". Congress sources claimed the party had learnt that Pilot had a meeting on Wednesday with a BJP leader who had played a key role in the defection of Congress MLAs in Madhya Pradesh. A senior Congress leader also said the party is in touch with a couple of MLAs in the Pilot camp and that two-three of them could switch back.
Even as the political crisis in the state deepens, Rajasthan BJP unit is in "wait and watch" mode. Party leaders maintained that the BJP, as the main Opposition in Rajasthan, will take "every action to see that the Gehlot government fails to prove (its) majority" in the Assembly.