Manish Sisodia In Court Today, CBI May Not Seek Further Custody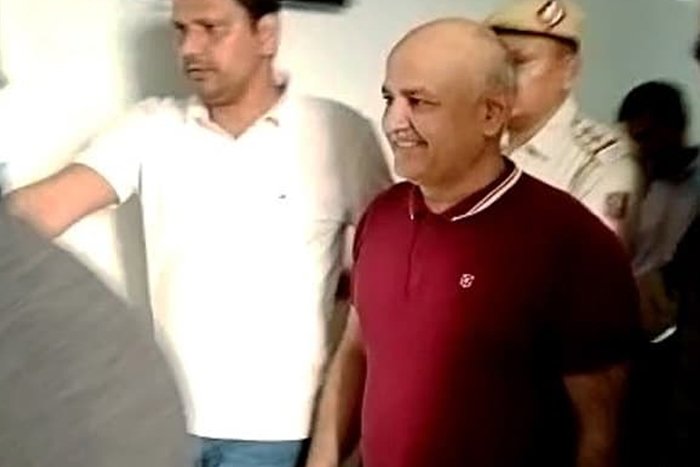 New Delhi: Manish Sisodia, Delhi's deputy chief minister, will be produced in court this afternoon. The senior Aam Aadmi Party (AAP) leader has been in the CBI's custody for a week now following his arrest in the Delhi liquor policy case.
Following his arrest, Mr Sisodia had been sent to CBI's custody for five days. He was produced in court Saturday, when special judge MK Nagpal granted the central agency his custody for two more days.
The AAP No 2 has applied for bail and his request will now be taken up on Friday, the court has said. The CBI, sources said, may not seek further custody of Mr Sisodia and may recommend a 14-day judicial custody for him.
Mr Sisodia, 51, has said in this bail petition that he was being asked the same questions over and over, and that was causing him mental harassment.
His lawyer said keeping him in custody will "serve no fruitful purpose" as all recoveries in the case have been made. He also said the "inefficiency of the agency" to complete the probe cannot be ground for remand.
The court has asked the CBI not to ask Mr Sisodia the same questions. "If you have something new, ask him," judge Nagpal said.
The CBI, on its part, has said that Mr Sisodia had been uncooperative and evasive during the questioning. They also cited time lost in his medical examination and the Supreme Court hearing of his bail plea.
The AAP leader had approached the top court for relief following his arrest. The Supreme Court, however, refused to intervene and asked him to approach the High Court.
Mr Sisodia faces allegations of corruption in the liquor policy that was scrapped after Delhi Lt Governor VK Saxena recommended a CBI probe.
The Arvind Kejriwal government was accused of bending rules and providing undue benefits to liquor vend licensees.
The Delhi government has rubbished the allegations, saying that the BJP was misusing investigating agencies for political motives. Mr Kejriwal has said the now-scrapped liquor policy was the "most transparent policy in the country".