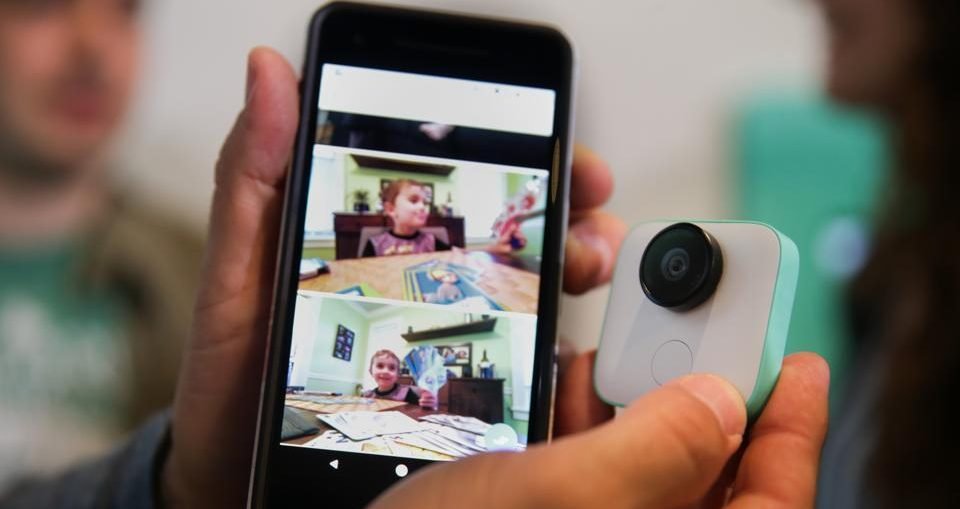 The Google Pixel 2 XL will be available from November 15, with price starting at Rs 73,000. Both Pixel 2, Pixel 2 XL go up for preorders on October 26.
A Google employee holds up the new Pixel 2 smartphone and Google Clips wireless camera at a product launch event on October 4, 2017 at the SFJAZZ Center in San Francisco, California.
Alphabet Inc's Google on Wednesday unveiled the second generation of its Pixel smartphone along with new voice-enabled home speakers, redoubling its commitment to the hardware business as it competes with a surge of devices from Apple Inc and Amazon.com Inc.
In India, the Pixel 2 will be priced as: Pixel 2 64GB (Rs 61,000), Pixel 2 128GB (Rs 70,000), Pixel 2 XL 64GB (Rs 73,000), Pixel 2 XL 128GB (Rs 82,000).
Pre-orders commence on October 26, 2017, and Pixel 2 will be available for sales in more than 1,000 stores across the country and online starting November 1.
Pixel 2 XL will be available for sale in stores and online starting November 15, 2017. Pixel 2 and Pixel 2XL will be available online, exclusively on Flipkart.
Google's new products, including a Pixelbook laptop, wireless earbuds and a small GoPro-like camera, showcase Google-developed operating systems and services, notably the voice assistant. That means usage of those devices should stoke the company's core ad sales business as buyers of the hardware use Google services like search and maps.
Speaking at the launch in San Francisco, Google hardware chief Rick Osterloh said the new products "perfectly demonstrate our strategy of re-imagining hardware from the inside out", a Reuters report said.
The Pixel 2 smartphone comes in two sizes, with comparable features, including aluminium bodies and no traditional jacks for headphones. Prices for the base model start at $649, while the high-end version starts at $849. The phones will be available Oct. 19.
The Pixel phones lack the brand lustre and market share of similarly priced smartphones such as the Apple iPhone or Samsung Electronics Co's Galaxy S and Galaxy Note smartphones. Still, the original Pixel's camera and software drew acclaim from reviewers, many of whom expect the line to become a robust competitor at the high end of the Android smartphone market.