Delhi-Gurugram: NH-48 To Close For 90 Days, Here Are Alternate Routes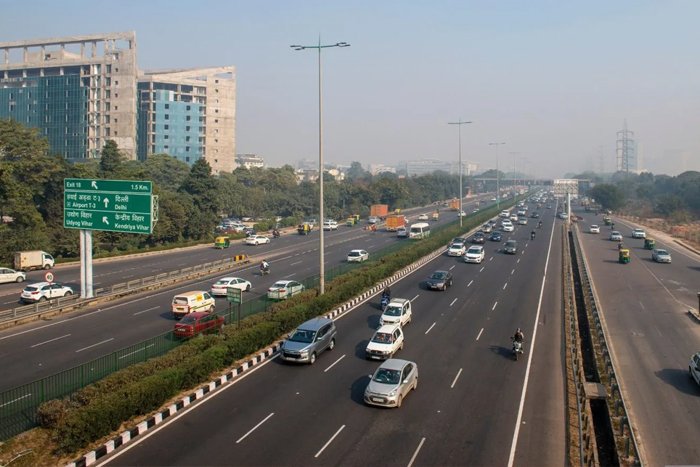 The Delhi Police on Monday issued a traffic advisory on Sunday, informing commuters about the closure of a section of the Delhi-Jaipur Highway (NH-48) between Rangpuri and Rajokari for 90 days. The road stretch has been closed to facilitate construction work related to the Dwarka Expressway. As per the Delhi Police advisory, the National Highways Authority of India (NHAI) is constructing the Dwarka Expressway under the Bharat Mala Project from Dwarka Link Road near Shiv Murti on the National Highway. NH-48 connects Delhi to Gurgaon.
Under this project, two underpasses and an elevated section will be built on the national highway. To execute this work, both its carriageways between Rangpuri and Rajokari will be closed for three months, as per the police's advisory.
Traffic near the Shiv Murti intersection will be diverted from the main highway to the newly constructed slip roads. The closure of the carriageways is expected to increase the amount of traffic on the roads.
The advisory further said that people traveling towards Delhi airport, the interstate bus terminus or railway stations should plan their commute carefully with sufficient time at hand.
Commuters going towards or coming from Gurgaon or Jaipur have been advised to use the Mehrauli-Gurgaon road.
Those going towards Dwarka, Kapashera and Najafgarh have been advised to take the Palam Road from Gurgaon Road flyover. The commuters traveling from Gurgaon, Kapashera and Dwarka towards Dhaula Kuan and Vasant Vihar may take Dwarka Flyover Road No 201.
People have been urged to co-operate by planning their journey in advance and take the alternate routes mentioned.