Delhi govt declares holiday for G20 summit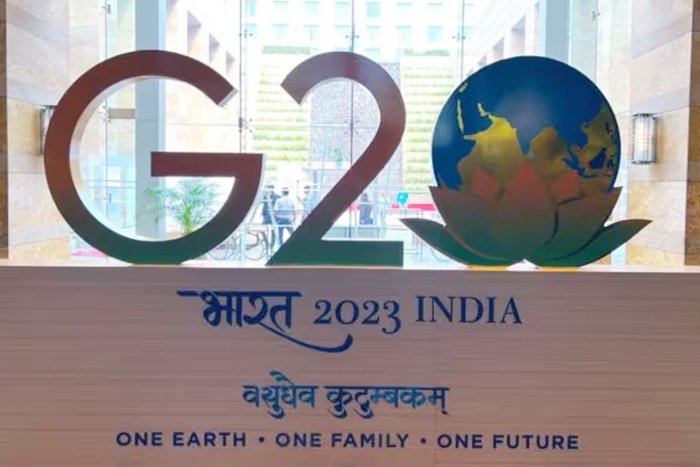 The government took the decision after the Delhi Police wrote to chief secretary Naresh Kumar, recommending the declaration of a government holiday on September 8-10.
An official, asking not to be named, said that a file to declare the holiday was put up to general administration department minister Gopal Rai, who approved and sent it to chief minister Arvind Kejriwal, who also cleared the proposal.
A formal order declaring the public holiday will be issued after lieutenant governor (LG) VK Saxena puts his final stamp of approval on the proposal, officials said.
A second senior official said LG Saxena will issue a gazette notification in this regard. "After the gazette notification, the commercial and business establishments will be asked to put their shutters down between September 8 and 10," the official said, asking not to be named.
According to government officials familiar with the matter, all markets and banks falling in the New Delhi police district will also remain shut during the G20 Summit.
A third official aware of the development added, "A few Metro stations such as Supreme Court and Central Secretariat are also expected to be closed in view of security. No heavy vehicle, except those involved in essential services, will be permitted to enter the city between September 8 and 10."
Brijesh Goyal, chairman of the Chamber of Trade and Industry (CTI), said no formal order has been issued yet about the closure of shops in New Delhi area.
"We request the government to not shut the shops. The traders are ready to extend all possible cooperation to the authorities for security and all other purposes, and the government should keep the shops open so that the guests can have shopping experience."
Earlier, special commissioner of police (security) Madhup Tiwari, in a letter to chief secretary Kumar, said that recognising the magnitude of the G20 Summit and the substantial logistical arrangements involved, declaring a public holiday during the event will aid in minimising potential traffic congestion, and minimising inconvenience to the residents of Delhi.
"It will also provide the opportunity to witness this global Summit, thereby ensuring the safety and security of the delegates, and contributing to the overall success of the Summit... It is also advisable to issue directions for all commercial establishments, including markets, falling within the controlled zone' located mostly in New Delhi district during this period," the letter said.
Deputy commissioner of police (public relations) Suman Nalwa said, "The recommendation was made to declare a government holiday for three days as a move to alleviate any potential traffic congestion and logistical challenges. He has been requested to issue orders for the closure of commercial and business establishments in the 'controlled zones'. It is due to multiple massive scale arrangements during the G20 Summit for which Delhi Police has prepared a comprehensive security-cum-movement plan," she said.
Article source: hindustantimes.com