Cyclone Mocha to be stronger than expected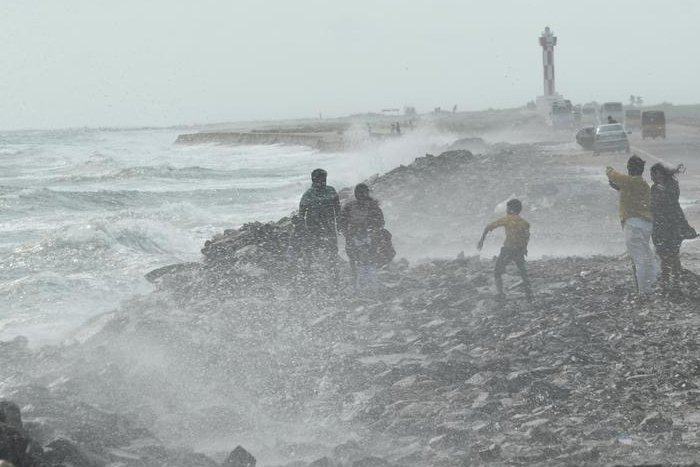 Cyclone Mocha is likely to become an 'extremely severe' cyclonic storm, but its strongest impacts are likely to be in Myanmar and Bangladesh; parts of northeastern India may receive a significant amount of rain as well.
"It is very likely to move north-northeastwards and intensify further into an Extremely Severe Cyclonic Storm over East-central Bay of Bengal during the night of Friday," the IMD said in its evening bulletin. "It is likely to cross southeast Bangladesh and north Myanmar coasts between Cox's Bazar (Bangladesh) and Kyaukpyu (Myanmar), close to Sittwe (Myanmar) around noon of 14th May, 2023 as a Very Severe Cyclonic Storm with maximum sustained wind speed of 150-160 kmph," it added.
Forecasts regarding the strength of Mocha earlier this week had said it would at most be a 'very severe cyclonic storm'.
Recent cyclones more intense
The IMD has a five-step classification for cyclones, with the weakest classified as a 'cyclonic storm' (with winds around 65 to 68 kmph) and the strongest a 'super cyclonic storm' (>222 kmph). An 'extremely severe cyclone' is just one grade below a 'super cyclonic storm', with wind speeds ranging from 168 to 221 kmph. By the time the storm reaches land – on Sunday as the current forecast suggests – it would be a 'very severe' cyclone, still quite capable of significant damage. Many parts of the Andaman and Nicobar islands will see strong rains and winds, with many parts of Tripura, Mizoram, Nagaland, Manipur and south Assam likely to receive significant rain.
The Bay of Bengal has been generating fewer cyclones in recent years, but those that have formed have been gaining in intensity. Weather models were unable to pick up this rapid intensification of cyclones because they didn't fully capture ocean conditions, according to Roxy Mathew Koll, climate scientist at the Indian Institute of Tropical Meteorology in Pune.
"Cyclones nowadays can retain their energy for quite a long number of days. One example of this trend was Cyclone Amphan (2020) which continued to travel over land as a strong cyclone and resulted in massive devastation. The Bay of Bengal has seen temperatures between 30 and 32 degrees Celsius. These high temperatures play a very important role in the intensification of cyclonic storms as they infuse more convection," he noted.
Source: thehindu