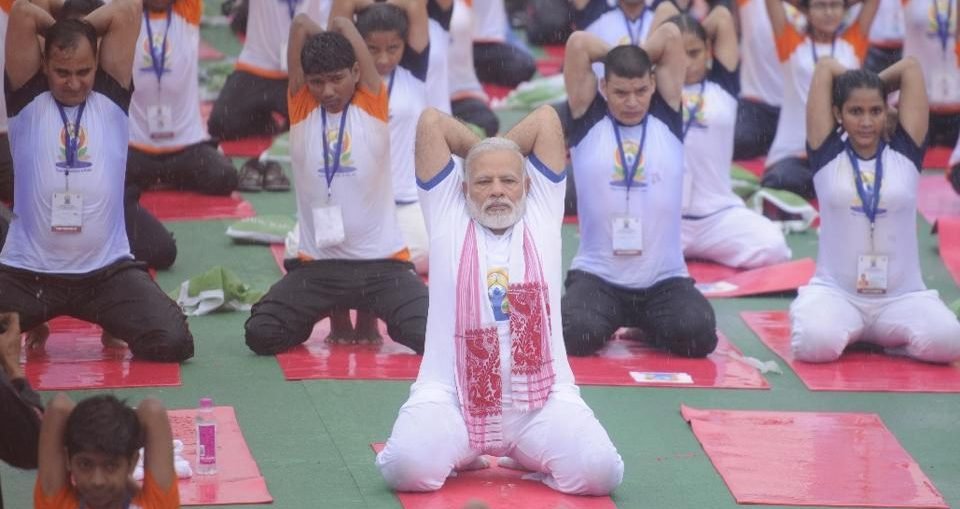 Prime Minister Narendra Modi led a gathering of over 50,000 yoga enthusiasts at the Ramabai Ambedkar Maidan on Wednesday on the third edition of International Yoga Day. UP governor Ram Naik and chief minister Yogi Adityanath and cabinet ministers were also be present at the event.
Addressing a gathering on the occasion, the Prime Minister said yoga's immense popularity outside India is high and has connected the world with India. "I am glad to see several yoga institutes take shape over the last three years. Demand for Yoga teachers is increasing," he said at the event.
Thousands of people joined ministers and political leaders across the world to perform yoga. Mammoth gathering at the United Nations marked the exponential growth in their awareness of yoga, said India's permanent representative at the United Nations, Syed Akbaruddin.