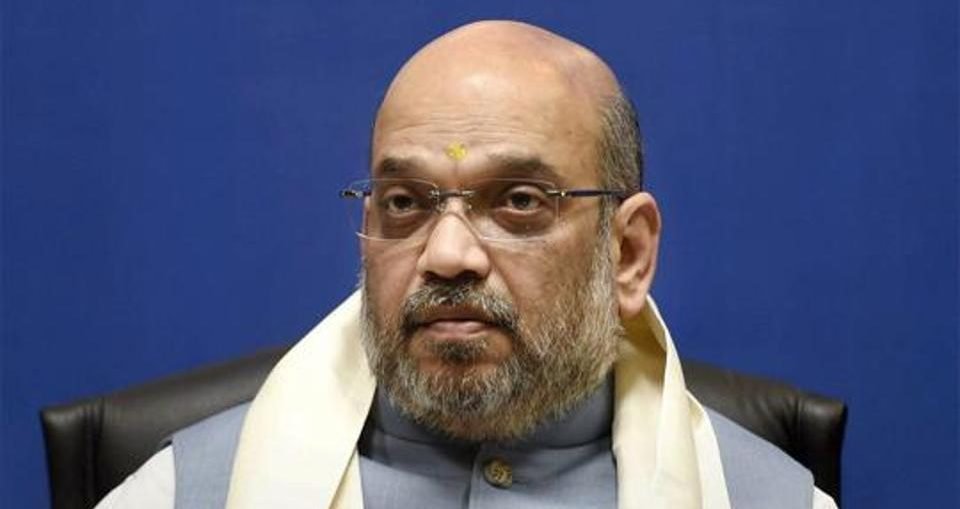 BJP leaders are likely to launch a counteroffensive against Rahul Gandhi who attacked the Prime Minister last week
BJP president Amit Shah will lead the party's rally in Amethi on Tuesday.
A week after Congress vice president Rahul Gandhi accused the Bharatiya Janata Party of claiming credit for schemes launched by his party for Amethi, BJP chief Amit Shah and Uttar Pradesh chief minister Yogi Adityanath will launch a counter offensive here on Tuesday aimed at playing up Union minister Smriti Irani's work for the constituency.
Irani, who reduced Gandhi's winning margin by two lakh votes in the 2014 Lok Sabha polls, has been regular to the Congress bastion where she has announced a slew of projects.
On Tuesday, the BJP is expected to announce about 20 more projects in a bid to reinforce the development narrative ahead of the 2019 Lok Sabha polls.
The BJP leaders claim that the rally will showcase growing saffron presence in the Congress citadel where BJP won six out of the 10 assembly seats in the UP assembly polls.
The Congress failed to open its account in five assembly seats in Amethi, a development that many within the BJP say has virtually ensured that Irani will get one more chance to "test" Gandhi in Amethi in the 2019 Lok Sabha polls.
"There is more to the visit by Shah and Adityanath on Tuesday. As I see it they are not just going to target Rahul but also possibly offer Irani as a candidate best suited to take care of Amethi," says Athar Siddiqui, a political analyst at the Centre of Objective Research and Development in Lucknow.
Tuesday's rally by the BJP leadership is being held on the land adjacent to where the Samrat cycle factory briefly operated.
In 2015, Irani had hurled the land grab charge on Congress leadership accusing them of cheating the farmers in the name of setting up a cycle factory and providing employment. The Congress had responded by slapping a defamation notice on Irani.
Amid growing BJP presence here, the Congress unit in Amethi has launched a programme to reach out to a village every day to take Rahul Gandhi's message to the people. Gandhi was in Amethi on a three-day visit last week and had launched a blistering attack on Prime Minister Narendra Modi.
BJP leaders including Irani are expected to increase the number of their visits to Amrthi.
"No matter what they do now, even the Congress leadership knows that their citadel is crumbling," says local BJP leader Govind Singh Chauhan.
BJP leaders point to the defection of UP Congress general secretary and former lawmaker from Amethi Jung Bahadur Singh to the BJP as proof of Congress's waning support here.
Singh, who is expected to share the stage with BJP bigwigs on Tuesday, too targeted the Congress leadership of doing 'little' for Amethi building on the 'us vs them' narrative scripted by the BJP leadership.
Amethi Congress Committee chief Yogendra Mishra, however, refused to read much into the BJP rally.
"They come here for picnic," he said dismissing any impact of BJP here and that of Irani who has visited Amethi seven times since losing here in 2014.