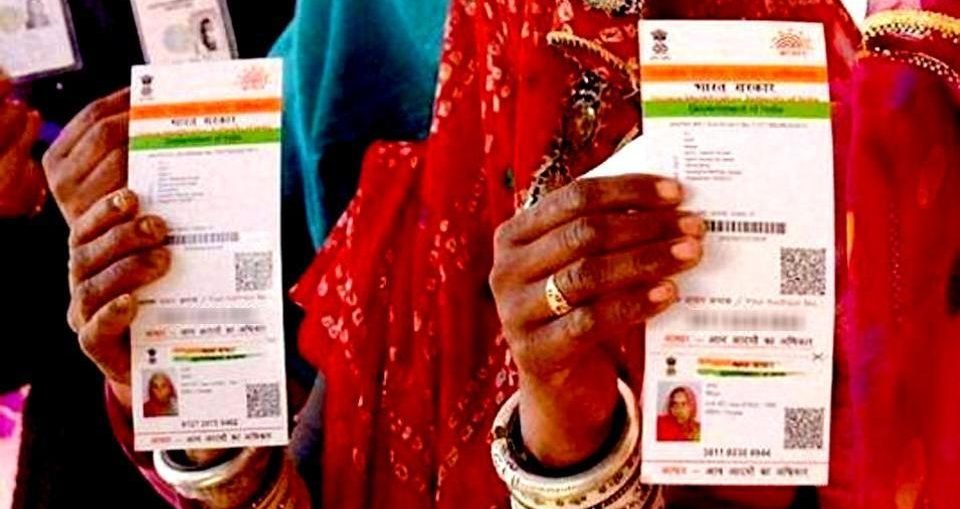 It would be applicable for the residents of all states except Jammu and Kashmir, Assam and Meghalaya, for which a date would be notified separately.
A home ministry notification said the use of Aadhaar will provide an effective method to prevent identity fraud.
The government on Friday made a strong pitch for the use of Aadhaar number to register deaths to prevent "identity fraud", but stopped short of making it mandatory even as fears of privacy being compromised are yet to be put to rest.
The Registrar General India (RGI), in a notification, stated that the Aadhaar-linked death registration will start from October 1.
The government, however, clarified that it was not mandatory. If an applicant is not aware of the Aadhaar number or Enrolment ID Number (EID) of the deceased, he or she will be required to provide a certificate that the deceased person did not possess Aadhaar number to the best of their knowledge.
Aadhaar is a unique 12-digit biometric number that is used for accurate identification of all individuals in the country.
Benefits meant for the poor, under government's welfare schemes, have been misappropriated — in the name of the dead — raising the need for accurate identification of deceased.
In a statement, the home ministry said the use of Aadhaar number for death certificate will help establish the identity of the deceased and ensure accuracy of details provided by relatives or dependents of the deceased and obviate the need for producing multiple documents.
"Any false declaration given by the applicant in this regard will be treated as an offence as per the provisions of the Aadhaar Act, 2016 and also Registration of Birth and Death Act, 1969," the statement said, adding that the Aadhaar number of the applicant and his/her spouse and parents shall also be collected.